Looking for new TV shows to binge? I've curated a great list of TV shows to watch whilst you're staying home. With this global crisis, staying at home is the best way for us to not overwhelm the healthcare system. I know there are some people who absolutely love staying at home, but there are also people who cannot hack it – they need to go outside and socialise.
It's times like these where we really need to work together and stay home! To keep you busy for a while, I've listed a range of TV shows you can watch. I've chosen TV shows that have multiple seasons – chances are, you'll get hooked and want to continue binge watching them until you finished the whole series.
If you want more ideas on what to do at home, read my 'What To Do When Stuck At Home' post.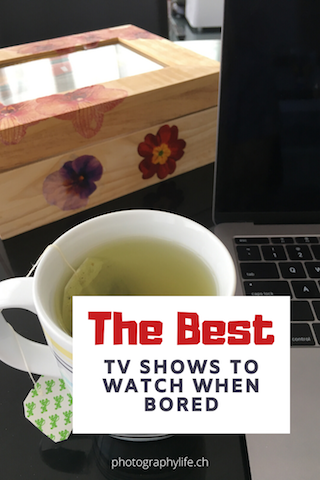 Brooklyn 99
—
I only just started Brooklyn 99 a couple weeks ago and have already finished it – I binge-watched 5 seasons in one week! Definitely a new record for me, considering I also had university lectures and seminars to attend to. Brooklyn 99 is a comedy show that currently has 6 full seasons – the 7th season is currently being aired. The storyline focuses on the day-to-day work of detectives in New York. This show is so carefully crafted – all the characters are so funny that I couldn't tell you which character is my favourite – it genuinely changes with each episode and season!
Find out more about Brooklyn 99 here. 
Friends
—
Friends – a classic! Who doesn't love Friends? I think I've binge-watched Friends at least 10 times and I'm not even exaggerating. You could literally show me a still image of an episode and I could tell you the exact conversation the characters are having at that point in the show. Friends is a comedy that has 10 beautiful seasons. It focuses on 6 main characters tackling the realities of being young adults in New York. I definitely recommend you watch Friends if you've never seen it before – and even if you have, watch it again! It will literally always cheer you up, whatever mood you're in. 
Learn more about Friends here. 
One Tree Hill

—
One Tree Hill is an American TV show that has 9 seasons available for you to binge! It focuses on the lives of teenagers attending Tree Hill high school – the two main characters are half brothers who both have a love for basketball. The show continues on into their lives after high school. I really like how the storyline really flows with each episode, and the acting and character development really meets one's expectations. It's definitely one of the better drama tv shows I've watched. 
Learn more about One Tree Hill here. 
This Is Us
—
This Is Us is a drama/romance tv show with currently 4 seasons. I believe their network signed on to have at least two more seasons of the shows. This show focuses predominantly on the lives of three siblings – but with continuous transitions between their lives as children, teenagers and adults. The flashbacks essentially lead the viewers to where they are in their adult life, trying to explain why the characters are the way they are now. 
I started watching the first season a few years ago and absolutely loved it – I think I watched it all within a week. Due to exams, I didn't have time to continue the series, but I will definitely be watching that during my time at home over the next few weeks.
Learn more about This Is Us here. 
The Good place
—
The Good Place is another great comedy that I highly recommend. It consists of 4 seasons and finished airing at the beginning of 2020. It follows the afterlife of a woman who was mistakenly put in "paradise" and wants to do whatever it takes to stay there. It's definitely one of those "feel-good" shows that you need to watch. 
Learn more about The Good Place here. 
Modern Family
—
Modern Family is a household classic – It consists of 10 seasons and follows the lives of the Pritchett family and their respective spouses and family members. It's one of those family shows you just can't get enough of. I'm currently at the end of season four and it's definitely keeping me entertained during times like these! 
Learn more about Modern Family here. 
Gossip Girl
—
Gossip Girl is another classic that you have to binge-watch if you're bored. It's a romance, drama-filled show that follows the lives of teenagers attending high school in the Upper East Side. It consists of 6 seasons that interlink the extravagant lifestyles of New York's most elite teenagers. Definitely a must-watch!
Learn more about Gossip Girl here. 
90210
—
90210 is the reboot of the original Beverly Hills 90210 series that aired in the 1990s. It consists of 5 seasons and follows the lives of the teenagers attending a school in Beverly Hills. Watching the drama unfold in this show is definitely a great time filler if you don't know what to do at home anymore. 
Learn more about 90210 here. 
In all… There's over 50 seasons worth of tv shows I listed in this post – that will definitely keep you busy whilst you're home and bored. Some are 20 minute episodes and some are 40 minute episodes. These are some of the best tv shows I've watched or am watching and I highly recommend all of them. This is the time where you don't have to feel guilty about staying at home and watching a bunch of tv shows. Have you watched any of these shows? Do you agree?