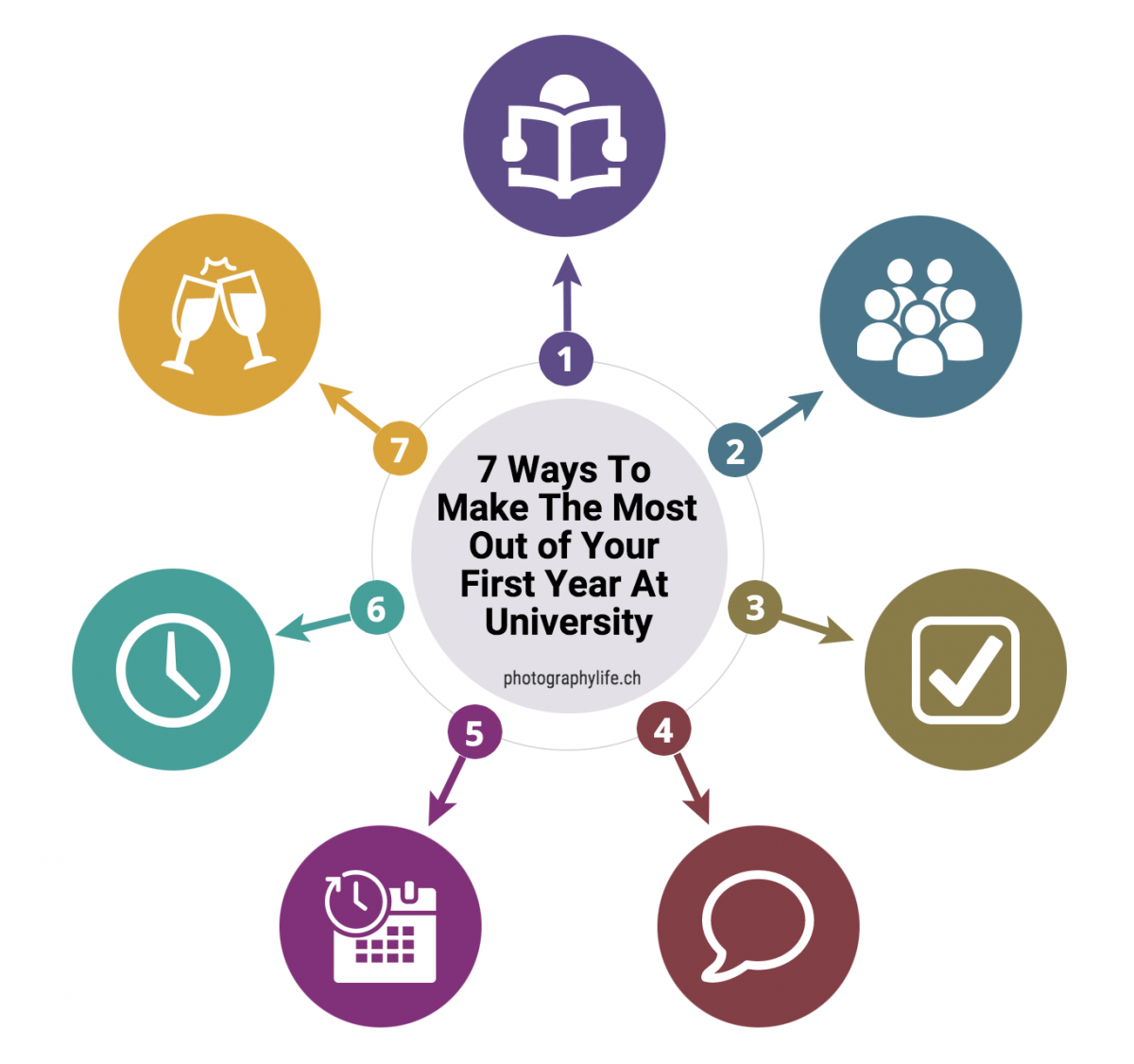 Attending university this September? Wondering how to really make the most out of your first year at university? Then you've come to the right place.
You've worked so hard for so long to get into university that you feel obligated to really make the most of your university experience.
I've been in the same boat.
I just finished my first year at university, and I think I really made the most of it. There are so many opportunities that the university provides you with, but you also need to be proactive and make something out of those opportunities. University is so much more than just education.
I had the chance to partake in so many projects and events during my first year at university, and I feel obliged to share with you how I really made use of my time at university.
I personally don't feel like I could have done that much more – I used my time wisely and did everything I wanted to do – get the grades I wanted for university, be a part of extracurricular events/projects and maintain an active social life.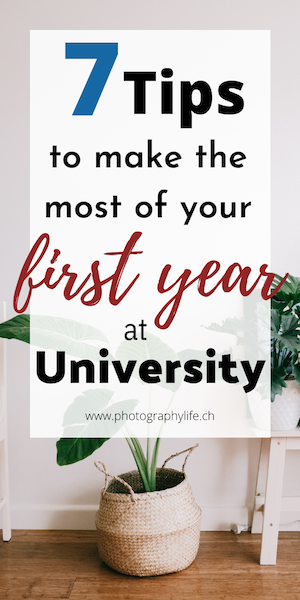 Go To Your Lectures – At Least In The Beginning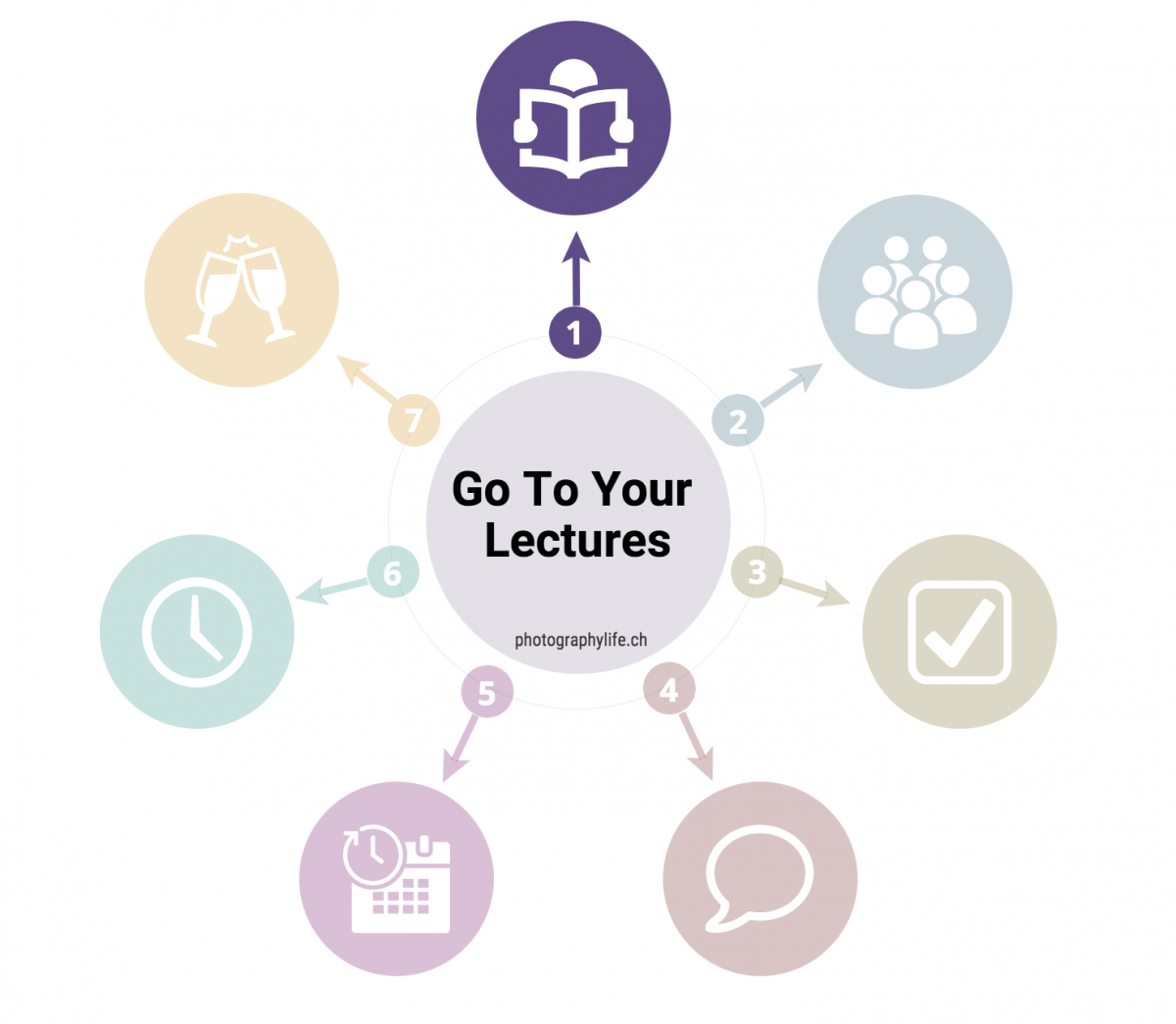 First thing's first. Go to your lectures.
The beginning of university is the perfect time to start meeting other peers in your cohort. You all have at least one interest – the course you chose to pursue.
As time goes on, you'll notice less and less students attending the lectures. Some universities have a register, but most actually don't. You aren't required to go to every single lecture if you really don't feel like it. Most universities record their lectures and you can watch them when you have time.
But I do recommend going to as many lectures as you can – at least at the beginning. You'll never know every face in your lectures, but recognising a few will make it more comforting, especially during exam season.
Don't forget – at university you have a lot less lectures that you had during high school. I had around 11 hours a week of contact hours during my first year of university. That left me plenty of time to pursue my other interests.
But a big part of really making the most of your first year is actually going to your lectures and befriending your peers. You'll meet loads of people from all around the world and find unexpected things to have in common.
Your university life will definitely feel better when you know more people – it will make you more comfortable seeing familiar faces in a large university. That's definitely an important part to your first year at university.
Get To Know Your Flatmates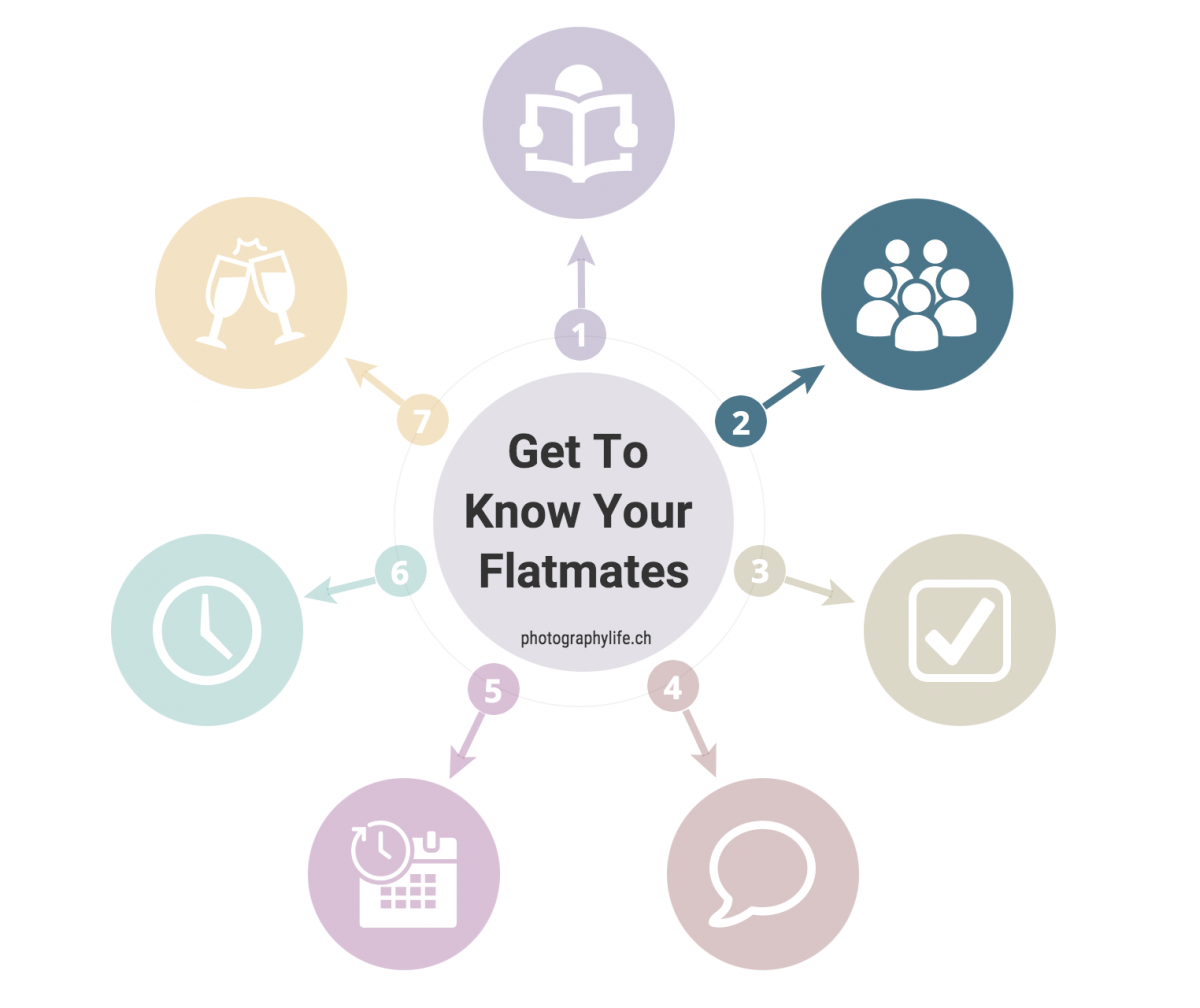 Another big part of first year is living in student accommodation. Most students move away from home for the first time to attend university, and they then share a flat with other students.
In the first few weeks, you'll really want to put in some effort to get to know your flat mates. Being away from home is hard enough as it is, and not feeling comfortable in your student accommodation won't help anything.
You don't have to be best friends with everyone you're living with, but you should get to the point of being civil and knowing a few things about each other. This will make your living situation less awkward and uncomfortable, and makes your first year at university so much better.
Accept Everyone's Differences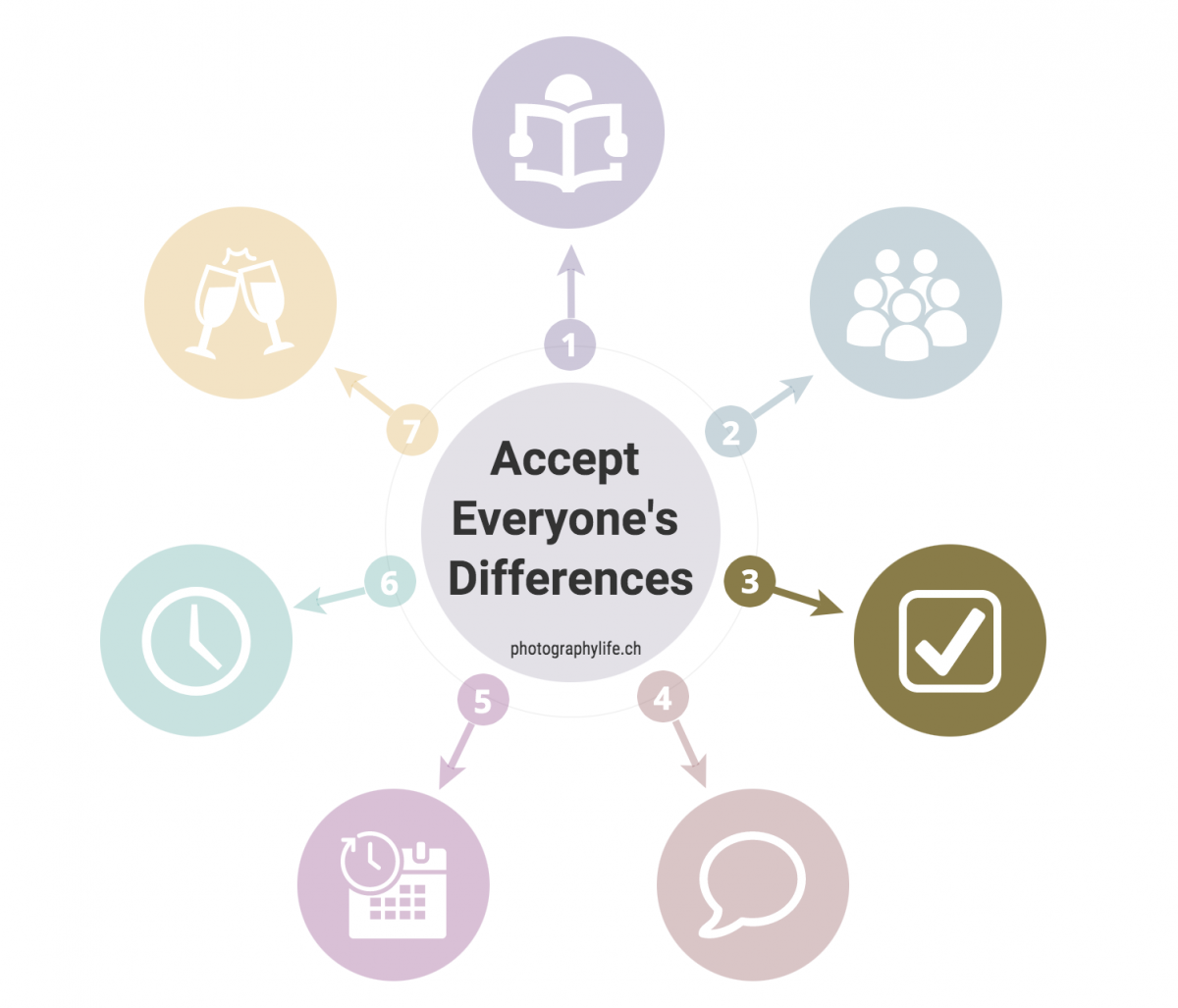 Another big thing you need to be able to do is accept everyone and everything. University students are generally very diverse, and come from countries all over the world. You need to be able to embrace and accept everyone's differences.
Doing that will 100% boost your presence around the university – you'll meet and befriend so many different people. With different types of friends you'll be able to experience loads of different things – things you might not have even thought of.
That's a big part of making the most out of university. Accepting everything and everyone.
Chances are, you won't be best friends with everyone. You can't get along with everyone, but that doesn't mean you can't be civil. You can still accept everyone's differences, even if their personalities don't align with your own.
If you're closed-minded, you won't be exposed to as many opportunities and that's a key point to make the most of your first year at university.
Join As Many Events As Possible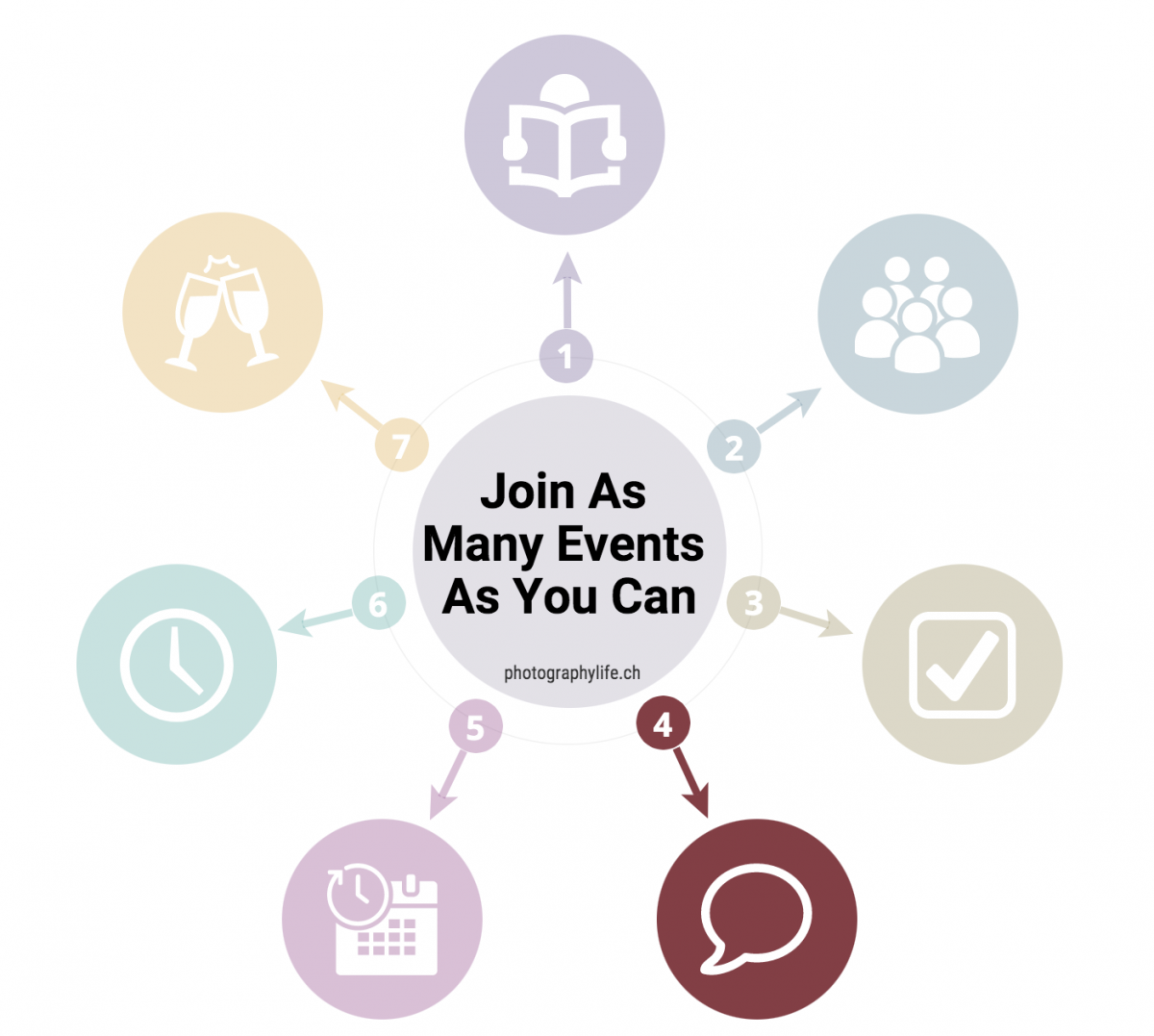 Join in.
Another big part of university is the fact that there's always something going on. There are so many events, clubs and societies to join and be a part of. Don't miss out on them.
If your accommodation is holding an event, attend it. If a society you joined is holding a social, join it.
It's these events where you can meet so many great people from all over the world. You'll meet people with loads of different interests. It will expose you to so many things, and provide you with so many more opportunities.
Going to these events will make your first year at university so much more special – you didn't just stick to the same two people all year – you branched out and exposed yourself to so many new things.
I probably met new people every week – that doesn't mean I was suddenly best friends with them, but I still spent some time with them and got to know them better.
Partake In University Opportunities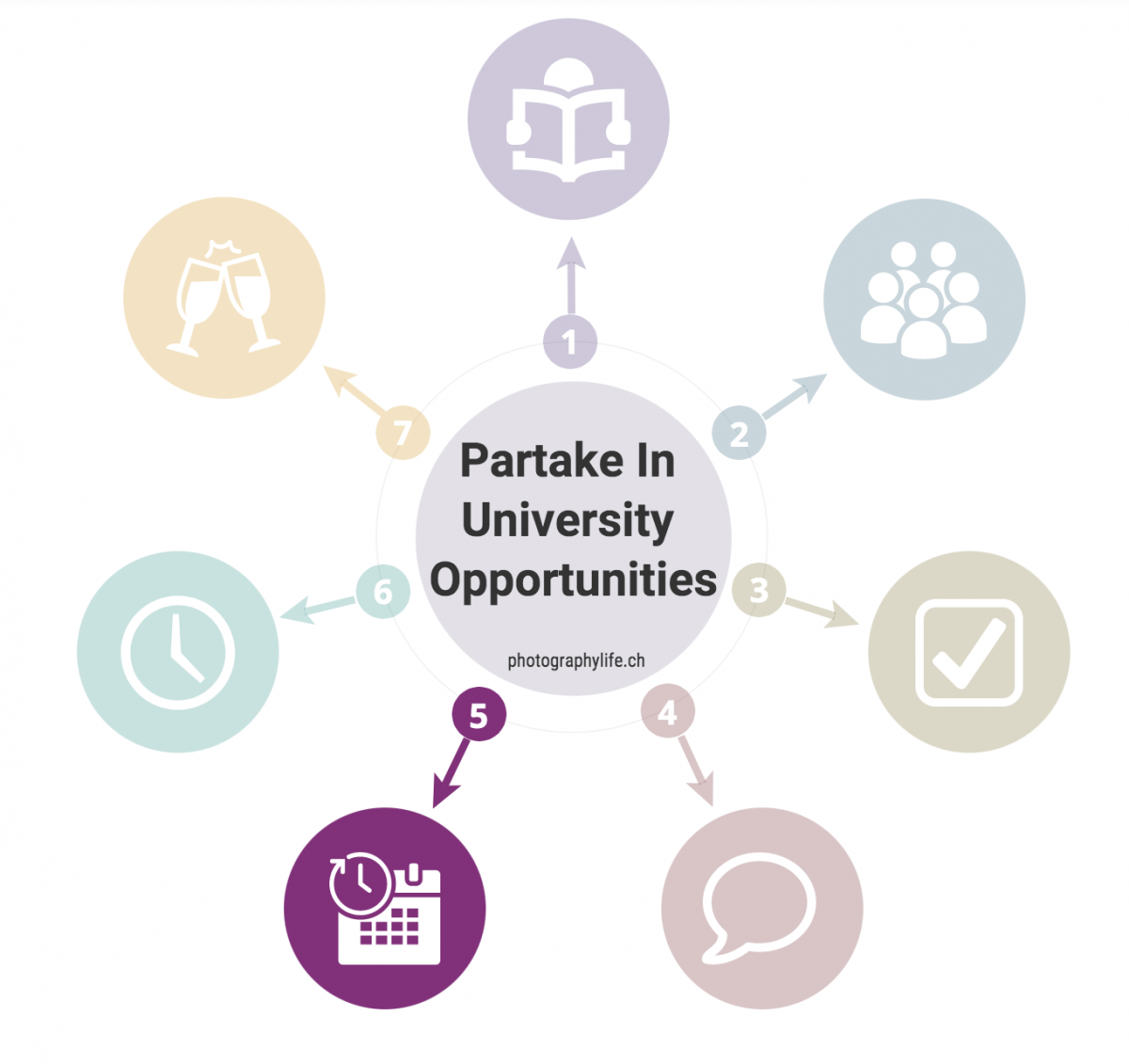 This is an essential point.
Besides your studies, you should find something else to be a part of.
You only have around 11 hours of face-to-face lectures or seminars to attend a week. That's nothing compared to what you experienced during high school.
You have so much time during the week, and you don't want to waste it watching videos or playing video games.
Most universities have a student portal – that's where all new messages and information about the university and the courses can be found. Usually, there will be a notice board that provides students with information about recent opportunities that have become available.
Look out for those, and if something interesting pops up, then do it.
This is another opportunity for you to meet students that you wouldn't have found in your course. Most of these types of opportunities provided by the university or its student union will gather students from all years and from all courses. It's a great way to meet new people.
Usually, these opportunities will give you some form of value – whether it's monetary, experience or just helping others.
Example activities include being a student ambassador for your university. You'll be able to show applying students around campus and get paid to answer their questions.
You can be a part of the international committee, helping international students get settled in the UK.
I personally partook in a programme where my team and I planned and organised career events for the university and the career centre. I was a part of this program for around five months, and met some very interesting, diverse students from different years, countries and courses.
Being part of an intercultural team provided students at my university with events, but it also provided me with experience in event planning and engaging with students. I found this opportunity on my university portal. I joined without knowing anyone, but week by week, I learnt more and more about my team. It was a great program to be a part of. Even though it was not a paid role, it still allowed me to gain experience and help other students at the university.
So a big part of making the most of your first year at university is to find something to do that isn't just studying for your degree. You should branch out and try different things. This is the time to help others, and learn something new.
Don't just waste the time in between your lectures. Make use of the time you have to do something productive for the university and its students.
Find Opportunities Outside University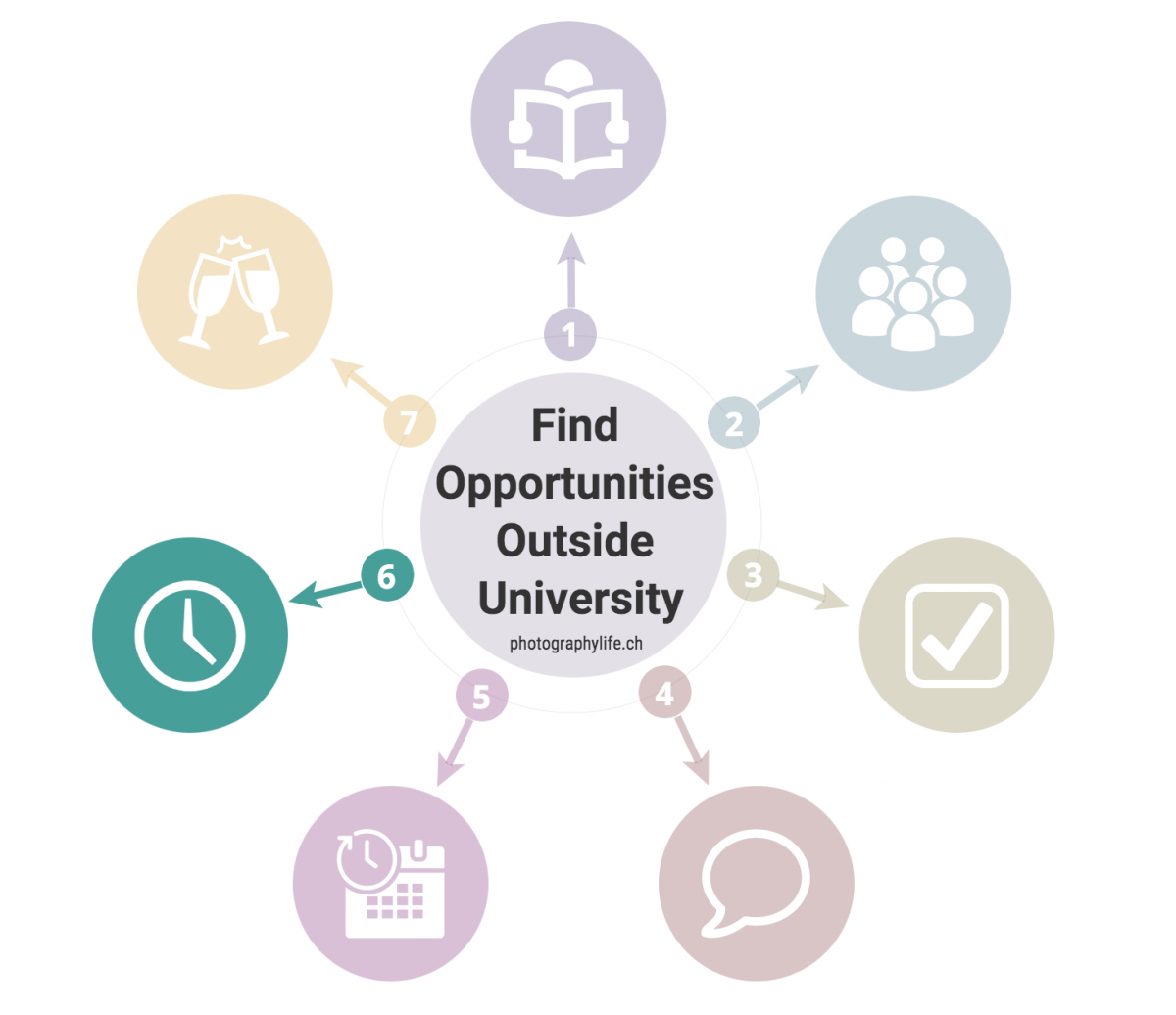 This point is similar to the one above. But instead of partaking in a role of an event your university is hosting, be a part of something outside your university.
Your time at university shouldn't purely be based at the school. Even though the university can provide you with some excellent opportunities, there are also opportunities in the town/city you're living in during your university career.
Make use of those opportunities.
You have so much time, and instead of wasting it, you can be a part of something that you never expected to.
You even have time to get a part-time job at a cafe or a supermarket if you are looking to do something with monetary value.
you can even be a representative and sell event tickets for your favourite clubs and earn money through commission.
There are so many things you can do outside of your studies whilst being a full-time student.
I personally joined a student-led consulting group where we provided charities and smaller businesses with free consulting services.
This kept me busy in the second half of the semester and I'm so glad I was a part of it. I learned so much about consulting and developed soft skills I'll use when I start working. I also met more students in different years of their degrees. Besides connecting with my university community, I also connected with the local community too. It was a great experience to be a part of – I would never have found out about it without doing some research.
There are loads of opportunities out there. Find them. If you can't find them, then make them. This is the time to build something you really believe in.
As I mentioned, being a part of something outside of your course is what will make your university experience more memorable and valuable.
It keeps you busy, keeps you active, enhances your learning and experience and provides value to your overall time at university.
Don't Take University Too Seriously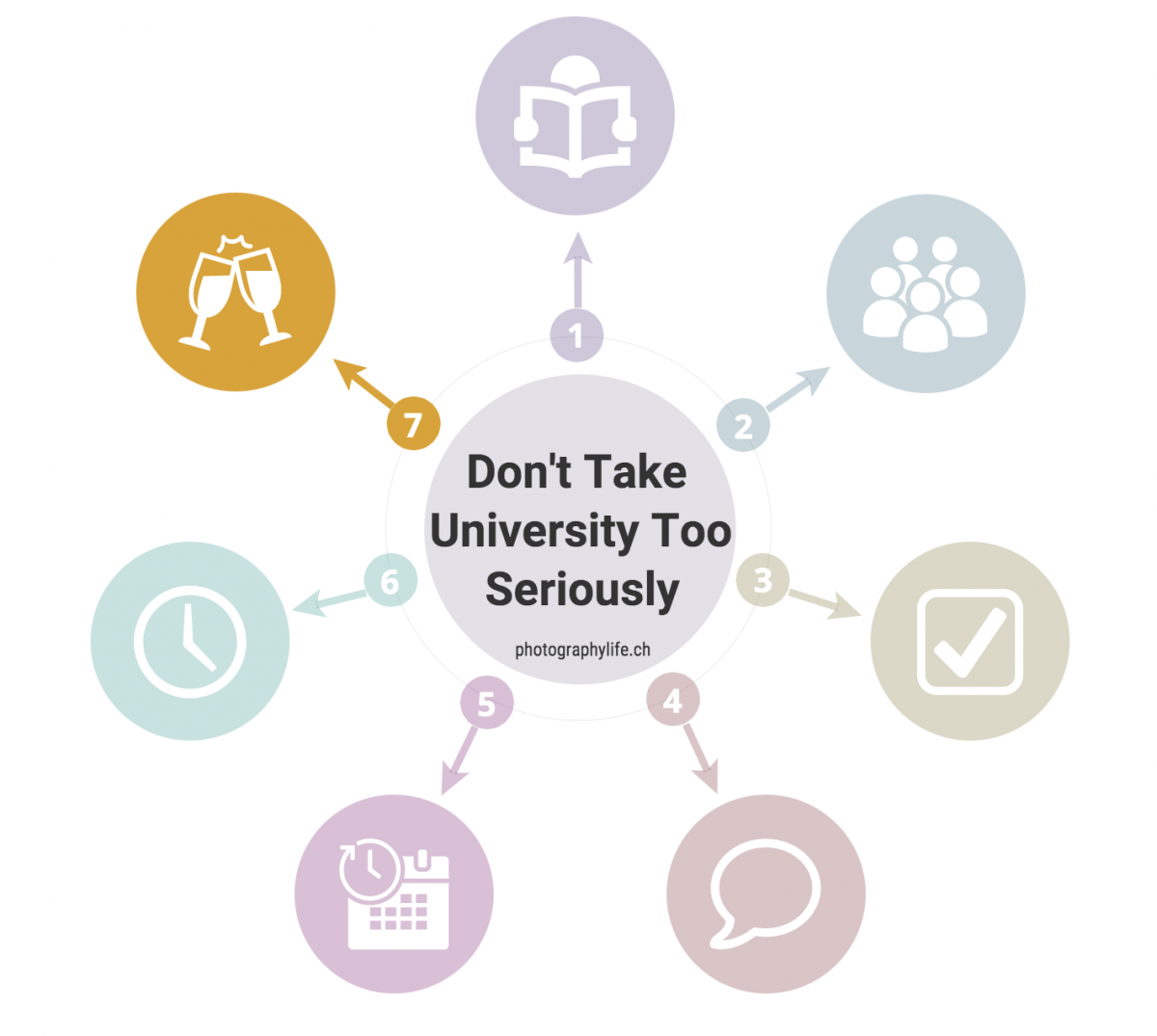 Of course, university is important. I'm not telling you to do everything else except for your university work.
There's two main reasons why you've decided to go to university.
The first is to study and actually get your degree after 3-5 years.

The other reason is to have an unforgettable experience.
But remember, your first year at university doesn't officially count – in the UK at least. First year is given to students to find themselves, to do new things and to figure out what works for them. It's a practise for the rest of their university life. Don't take your studies too seriously – don't over do it and study 24/7.
Do what you need to do to get the grades you want. Do your assignments. University is completely different from high school, but don't over do it. The first year is where the mistakes are made – you'll learn from these mistakes ready for second year.
Having 'the' university experience doesn't have to mean just attending two lectures during the day and studying. Or attending lectures during the day and clubbing at night.
It means filling up that time in between with something productive.
You have 24 hours in a day – 8-9 hours are used to sleep. That means you have 15 hours a day to fill. If you average your day to have around 3 hours worth of classes, you still have 12 hours to fill.
12 hours free. Each day.
Clubbing won't take up 12 hours of your day.
Studying shouldn't take up 12 hours of your day.
Gaming can't take up 12 hours of your day.
Don't waste those 12 hours.
You can do so much in that time – volunteer, get a part-time job, explore – anything.
Keep yourself busy by meeting new people, doing new things and putting yourself out of your comfort zone.
That's how you make the most of your first year at university.
By doing a range of things, by not wasting your time, by not staying in your comfort zone.
If you fill your time and be a part of all those opportunities given to you, you can't go wrong.
Frequently Asked Question
I'm scared of starting university this year. What can I do?
It's normal to feel anxious and scared when starting something new. And starting your first year at university is a really big step, especially if you're also moving cities/countries for your course. But just remember, everyone in your year is in the same boat. Everyone is new, and everyone is going to feel just as lost and anxious at the beginning.
Stay calm and try to find out as much as possible in advance – so for example choosing your modules, knowing your accommodation information, who your flatmates are etc. Familiarising yourself with as much as possible beforehand will make it seem less overwhelming when you actually start.
Related posts include: