Looking for day trip destinations in the south of France? There are so many amazing places that you need to visit. Keep scrolling to find out which places I highly recommend and look out for my pictures for proof.
I actually made two trips to the South of France. The first time, I stayed with a friend and we drove to various little towns and cities. The second time, I stayed in Nice for three weeks as an exchange student. I stayed with a local host family to learn French. Both families I stayed with were local and showed me some places that I never even heard of before.
Here are 8-day trip destinations in the South of France that you will absolutely love!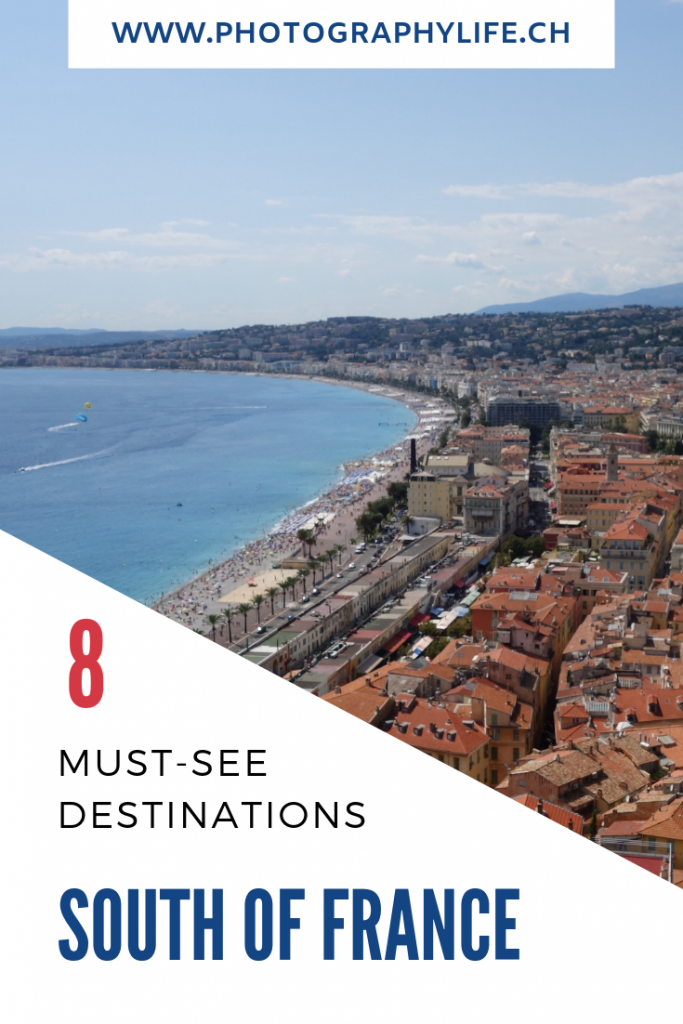 Aix-en-Provence
The first place I'd like to recommend is Aix-en-Provence. Locally, it's known as just Aix and is located about an hour from Marseille by car and is a beautiful city, known for its architecture.
You can walk around the Cours Mirabeau, which features lots of small markets, perfect to get souvenirs. There's also a massive Cathedral, called the Saint-Sauveneur that Aix is famous for. It's definitely something you should check out.
The whole Provence region is famous for its lavender, and Aix is no exception. Walking around the small stores and markets, you can constantly smell and see little lavender pouches for sale.
Aix is a nice place to visit – it has a different atmosphere to other places. The scenery and atmosphere in Aix is just something you won't find in another city and definitely one of the best destinations in the South of France.
Learn more about things to do in Aix-en-Provence here.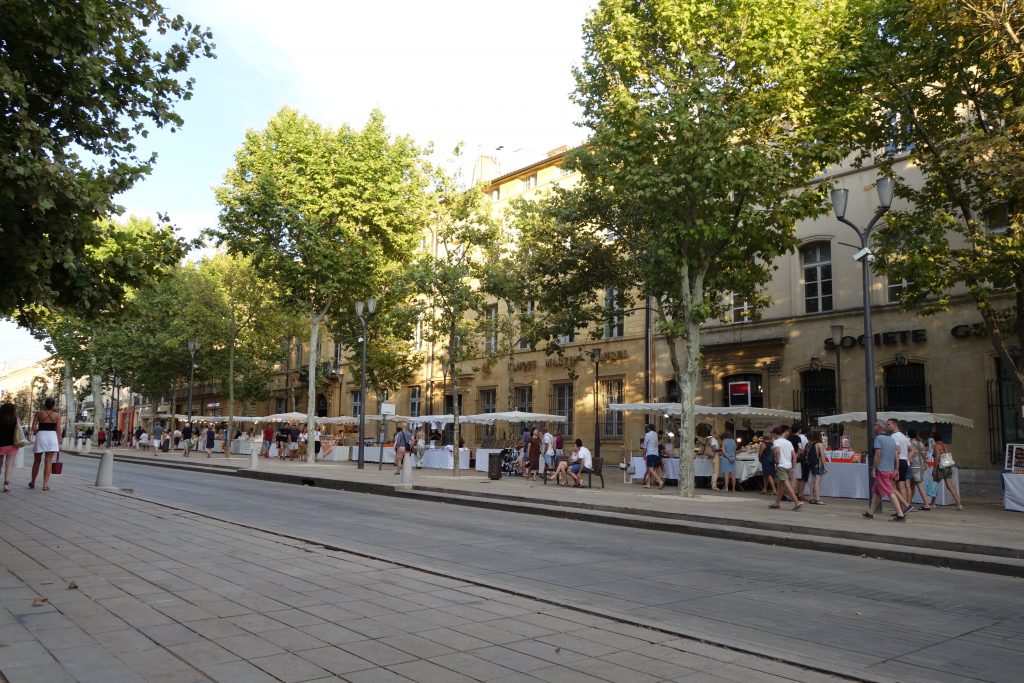 ---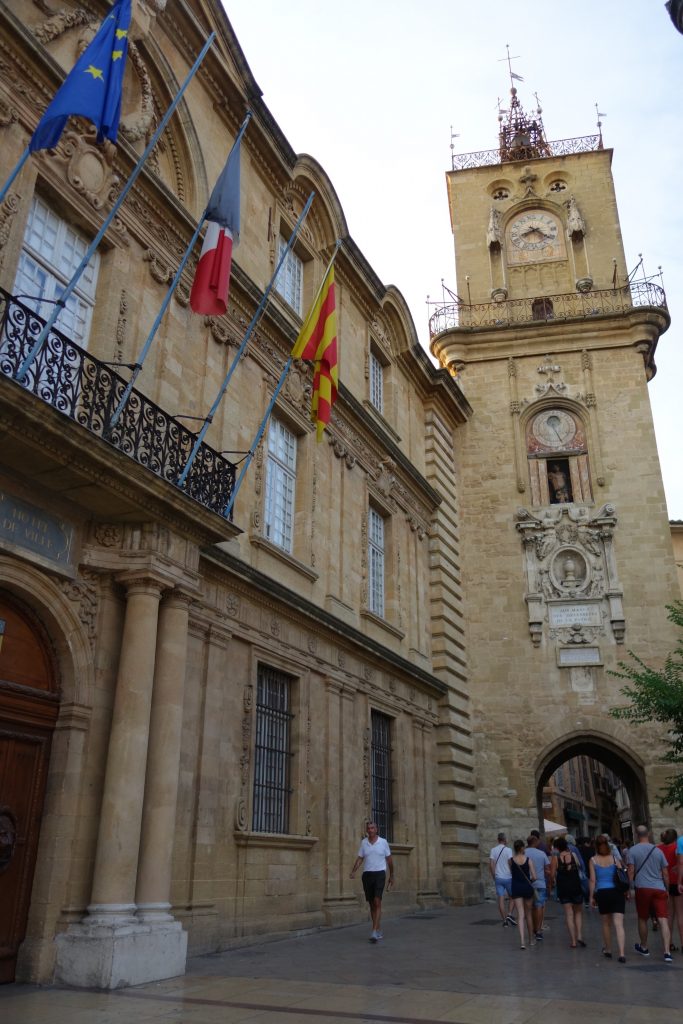 ---
Antibes
Another town that I highly recommend you visit is Antibes. Antibes has a nice market that changes throughout the day. When I first arrived in Antibes in the morning, the market was selling fresh fruit and vegetables. But when I came back in the afternoon, the market transformed into a more artistic market, selling artworks and sculptures as souvenirs. There are loads of small stores that sell a variety of different items.
The Musée Picasso is also a place I highly recommend. As a student, you pay 3€ and the full adult rate is 6€. The museum showcases many artworks spread across 3 floors. Its location is near the centre of Antibes and it has a nice view of the French Riviera. The building is also made of cement, which I found to be a nice place to cool down after walking around in the heat.
You can also walk to the beach from the main station/centre in about 25 minutes.
If you're residing in Nice, it would only take you 18 minutes to take the train to Antibes. It's definitely a day trip worth taking. Keep in mind that quite a few tourists visit Antibes, especially in the summer, but it's a nice change from other towns or cities in the south.
Learn more about the history of Antibes here.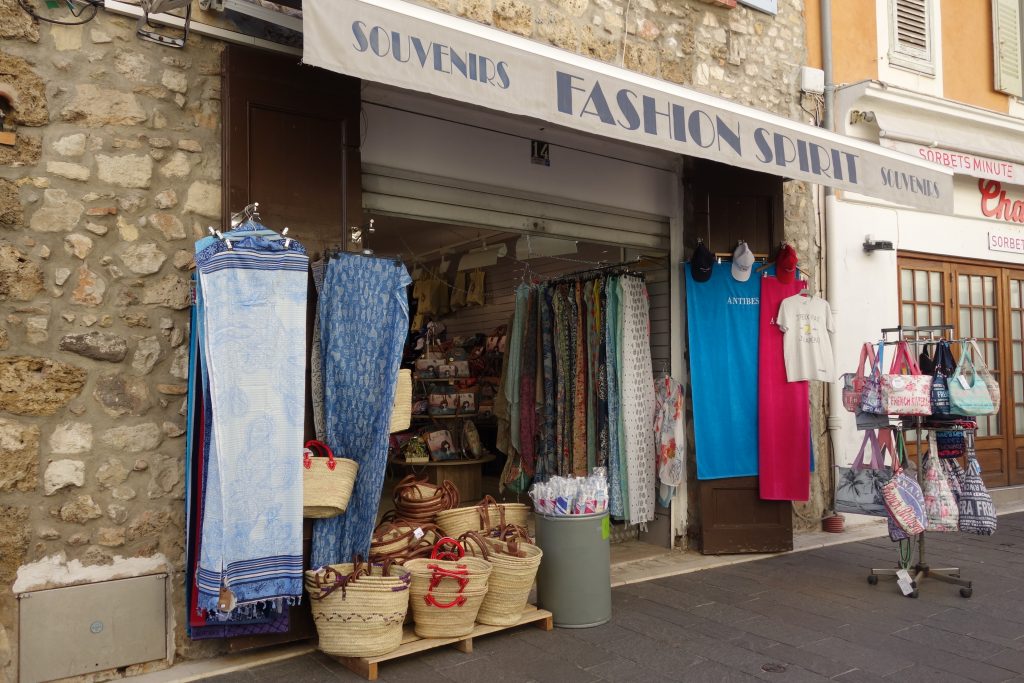 ---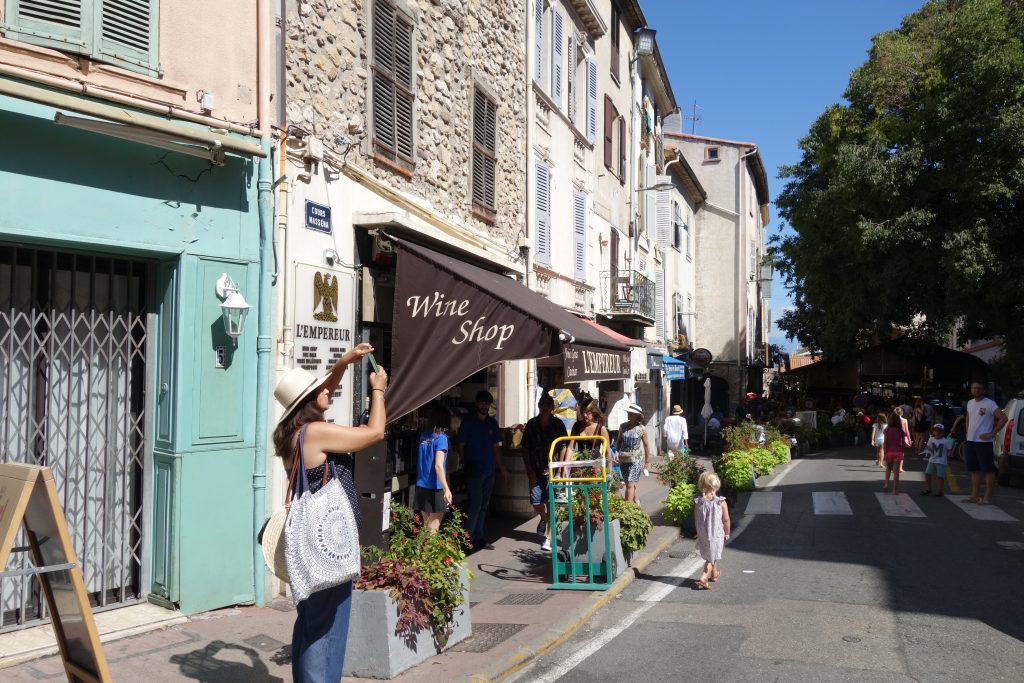 ---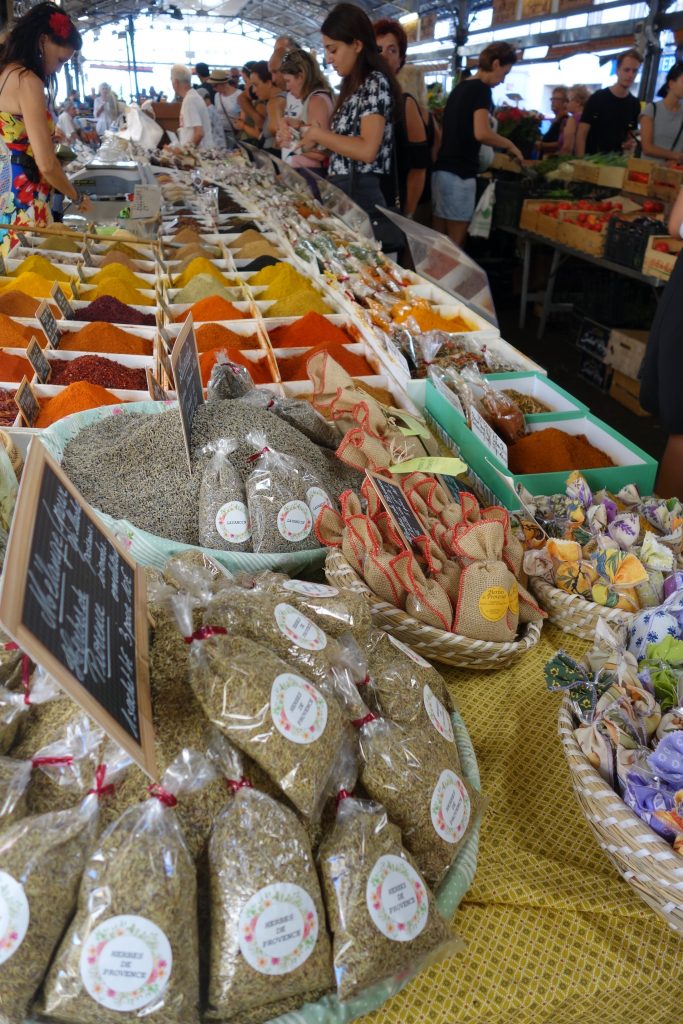 ---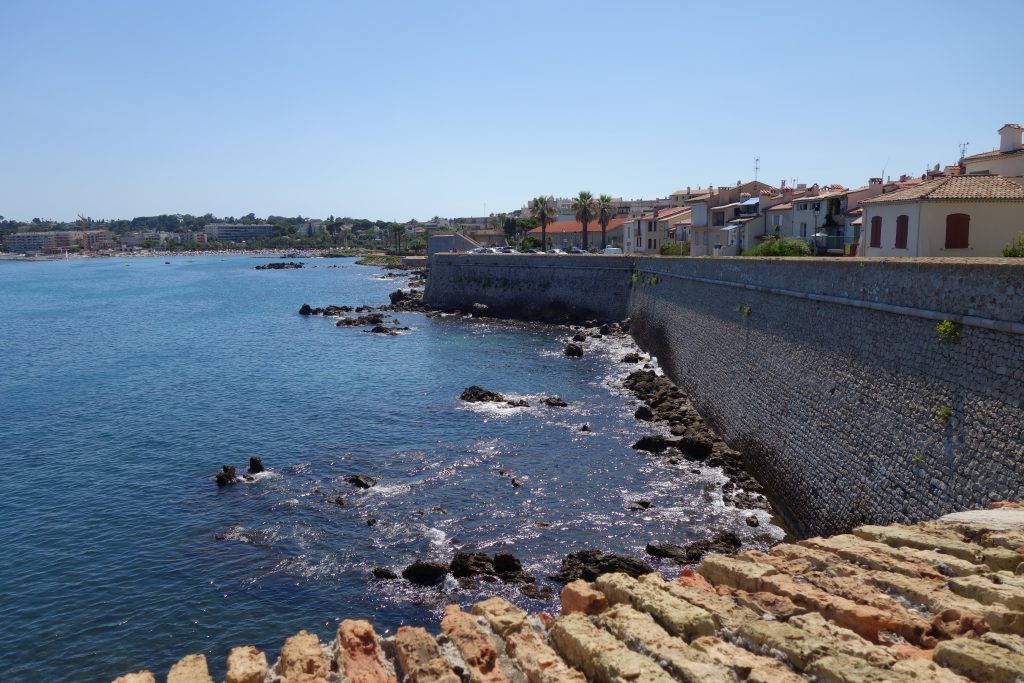 Èze
Èze village is one of my personal favourites. Èze is one of the best destinations in the South of France that I can't recommend enough! My host family told me that I have to visit Èze before I leave France. I visited Èze for a day trip, and I'm so glad I did. Èze is not as known as other towns and cities, and that makes it a lot more special.
Èze village
Èze is a small village that is located up a mountain in the Alpes-Maritimes region. There are lots of small boutiques and markets around the area. All the shops there were unique and sold nice items, such as jewelry or clothes.
I highly recommend taking the bus if you're coming from Nice, because it follows a path along the side of the mountains, giving you a breathtaking view. The ride only costs 2€ each way.
When the bus stops, you're at the beginning of Èze and can continue walking up the town. As you walk up, you pass a hotel, restaurants and small boutiques. The whole town is beautifully laid out. Once you get to the top of the mountain, you'll find a church that looks out into the horizon. It's a beautiful sight with almost a 360 degrees view.
Nietzsche path
When you're finished looking at the village and you're back to the area where the bus stopped, you can take the Nietzsche path down the mountain, leading you to Èze beach. I was not expecting to walk down the mountain, especially not in the intense heat but it was completely worth it.
You have an amazing view of the ocean and the French Riviera as you walk down the mountain. For someone who doesn't generally hike and walk a lot, it was a bit of a trek. I'd highly recommend walking this path, but make sure you are wearing comfortable shoes. It doesn't take that long to walk the path but we kept stopping for pictures and to rest that it took us around 2 hours to get back to the main road.
Once you arrive at the main road you can walk to Èze beach but if the heat is too much for you, you can also take the bus back to Nice for only 2€.
I really feel like I hit the jackpot by finding these buses. They only cost 2€ per journey and they take you on a beautiful route that follows the edge of the mountain, giving you a consistent view of the ocean. The bus from Nice to Èze takes about 40 minutes.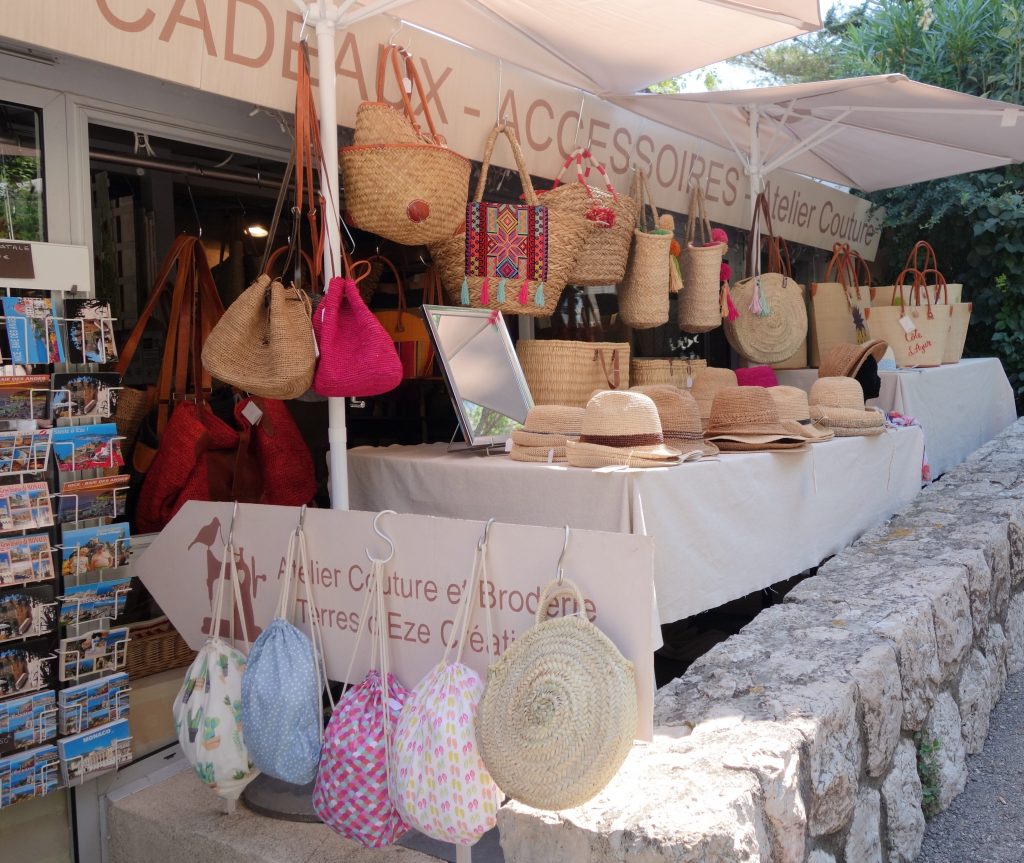 ---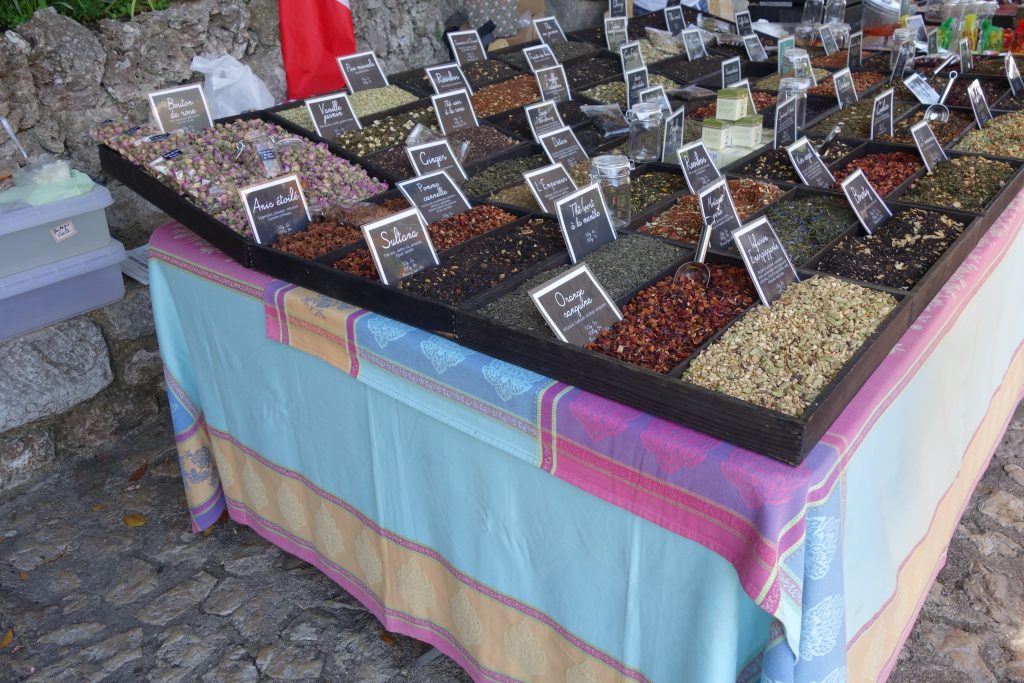 ---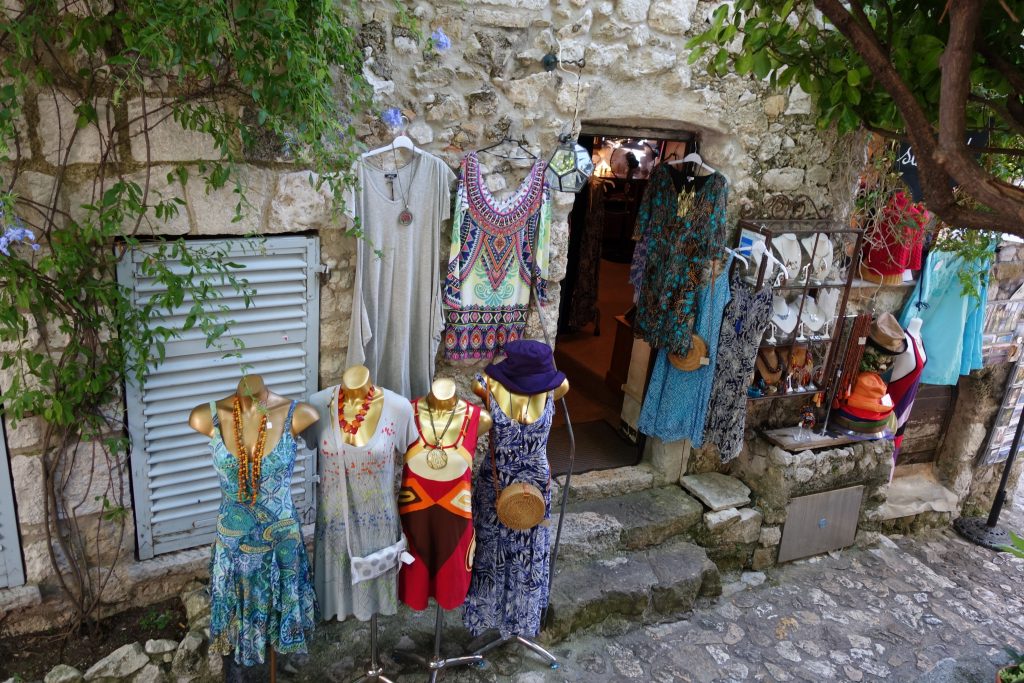 ---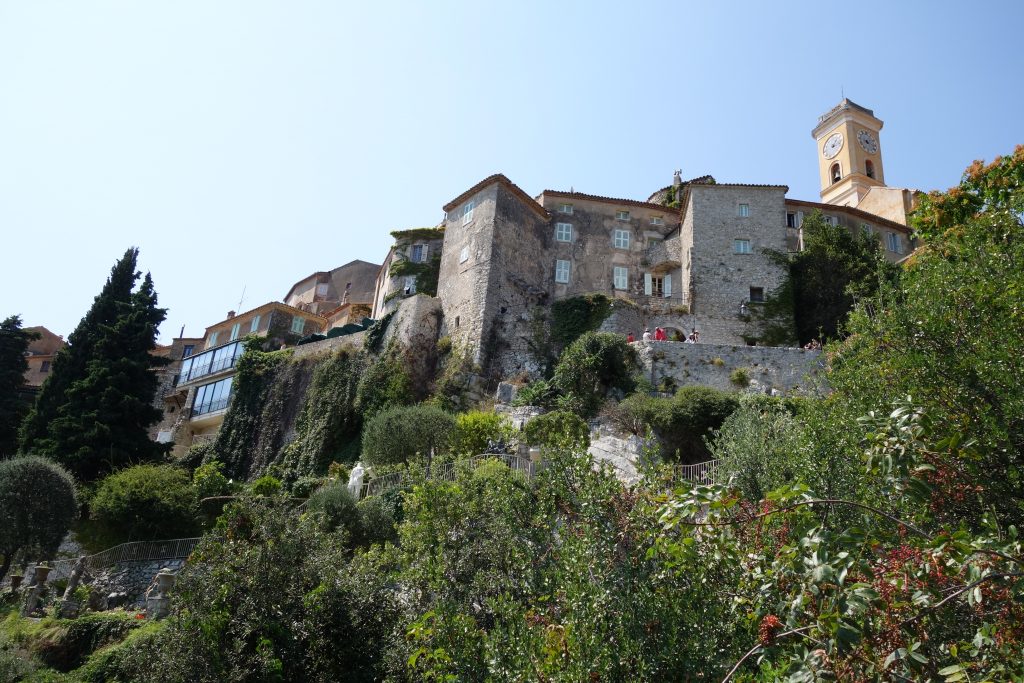 ---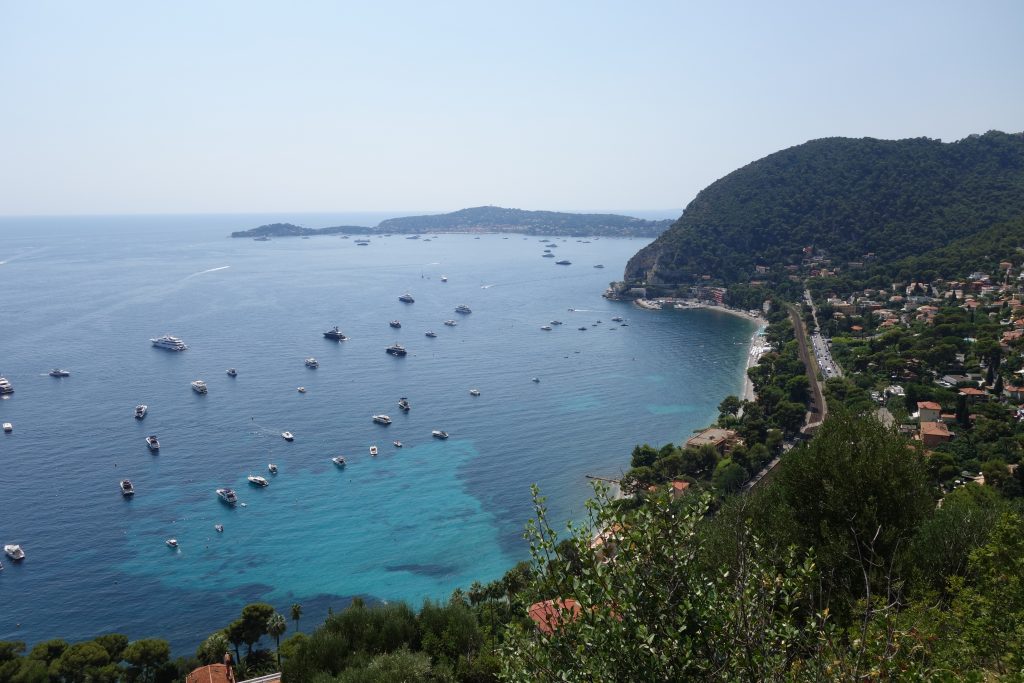 Gorge du Verdon
The Gorge du Verdon is another amazing place that you need to add to your itinerary. You can drive to the lake and have a picnic by the water. Afterwards, you can rent a boat, and go into the Gorge du Verdon. You'll have some really nice views of the Gorge.
There are loads of tourists that visit the Gorge du Verdon, but I don't think that's a good enough reason to not visit. You can take beautiful pictures of the area and jump off the side cliffs into the water.
When you leave, you'll pass a massive bridge overlooking the gorge. It's too dangerous to jump into the water from that height, but It's a great place to take pictures of the Gorge du Verdon from above. You'll honestly never find a view like that anywhere else!
---
---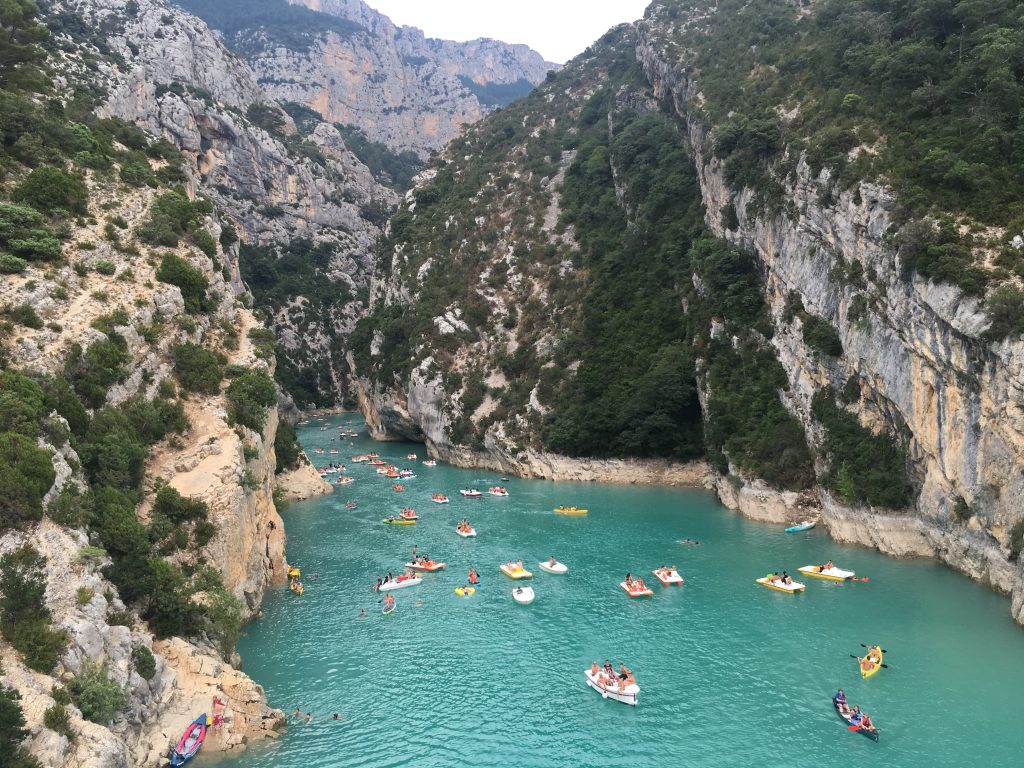 ---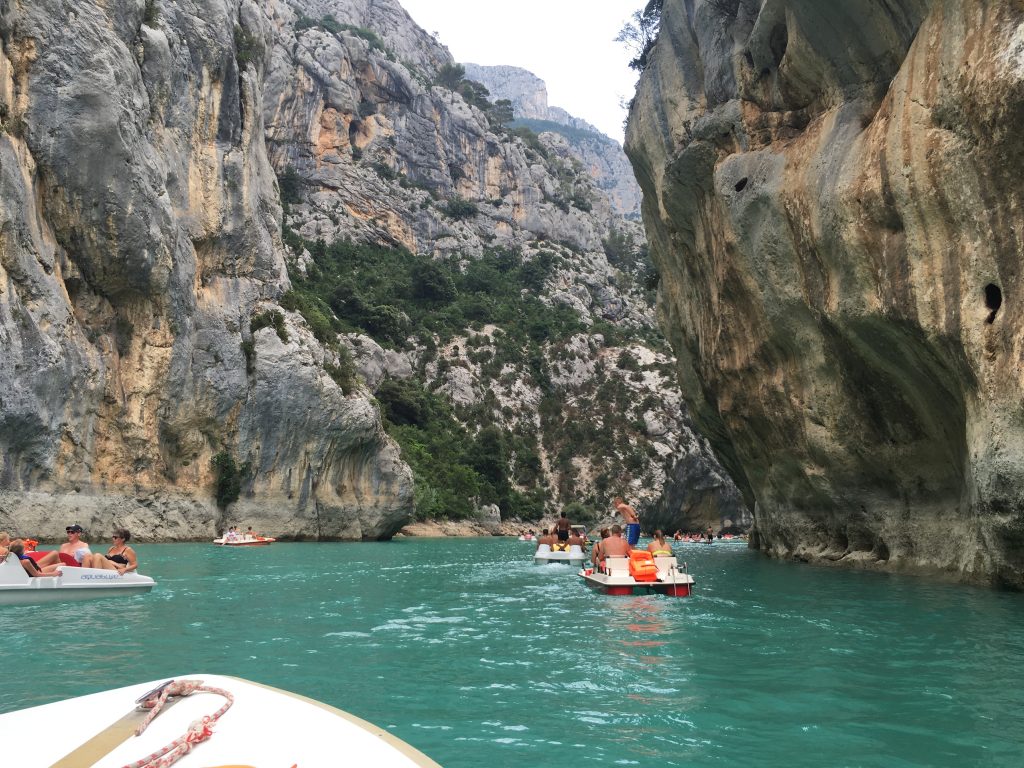 Monaco
Monaco should also be one of your top destinations in the South of France that you must to visit! Again, I feel like I hit the jackpot by finding a bus that takes me from Nice to Monaco for only 2€, whilst giving me an amazing view on the way.
The end stop of that bus is Menton, so you could easily see both Monaco and Menton on the same day. I didn't end up going to Menton, but I heard from others that it is a beautiful place that I regret not visiting.
I got off the bus at the Monte Carlo area. Monte Carlo is a nice village famous for its casino. If you're over 18, I highly recommend going into the casino – it's known for its beautiful architecture. I then made my way to Monaco by foot, where I captured some great pictures of both the view and my friends.
Monaco again consists of small shops and boutiques spread around the town. You can walk to the Prince's palace or go to a beautiful terrace that has a great view of the ocean. If you want to escape the heat, you can visit the marine museum too.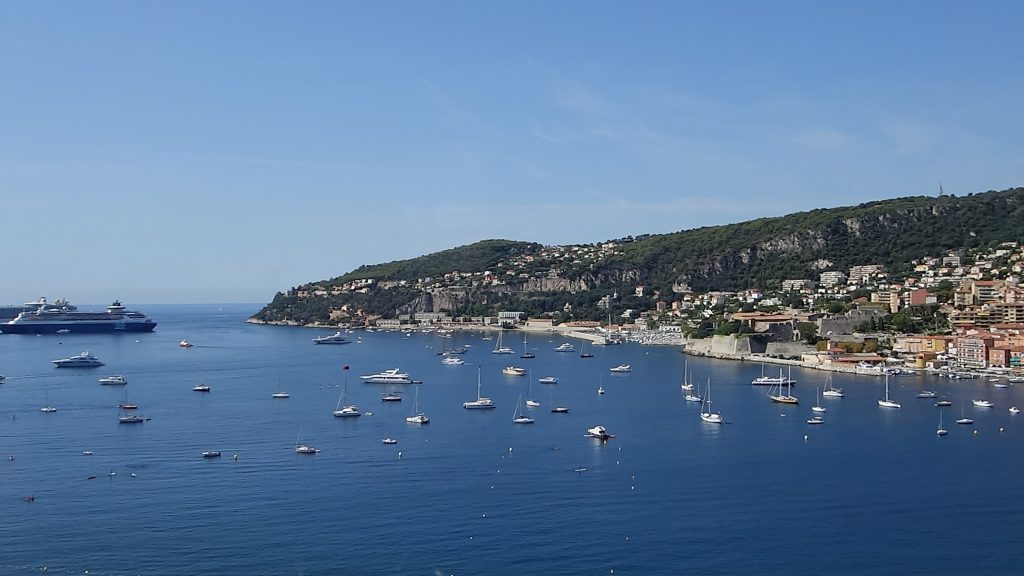 ---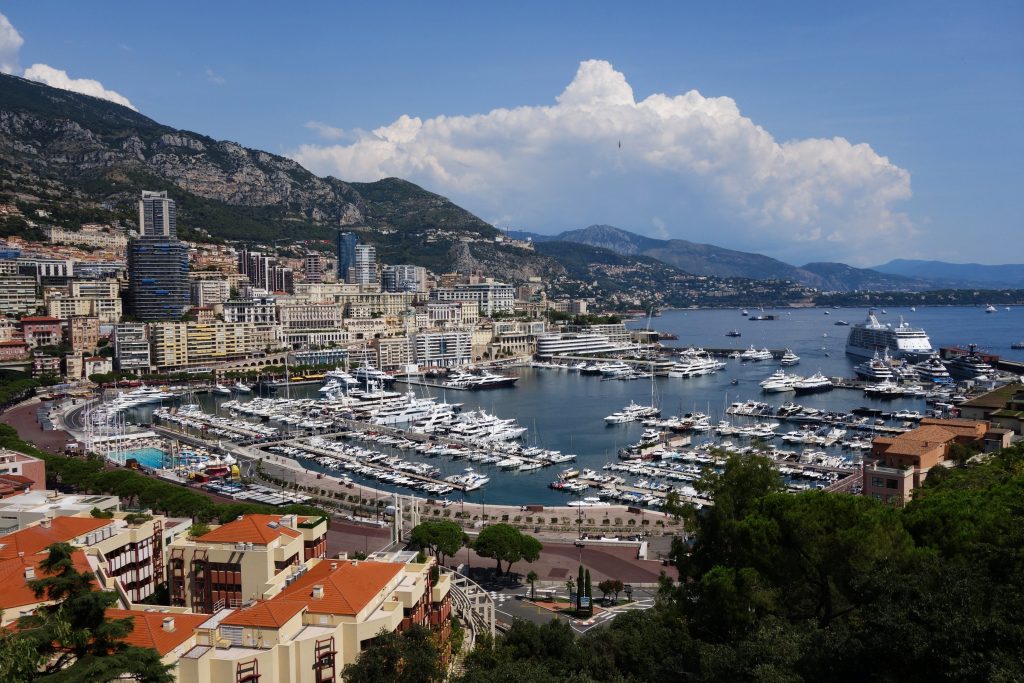 ---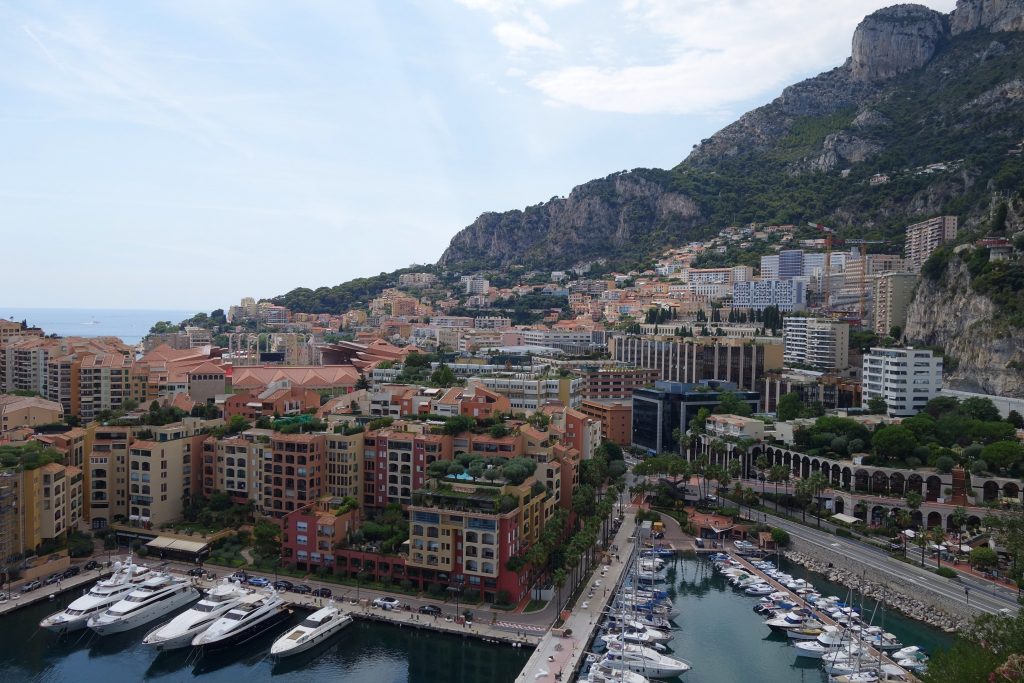 ---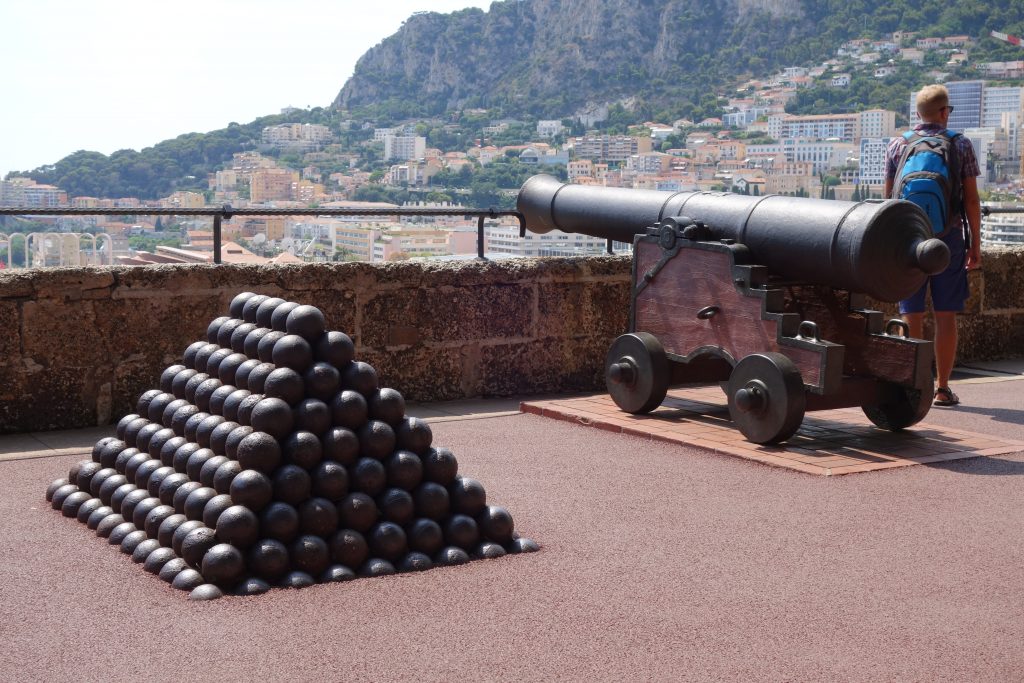 Moustiers-Sainte-Marie
After your visit to the Gorge du Verdon, you can visit Moustiers-Saint-Marie on the drive back. It's nearby and is a beautiful village like no other. My friends and I got some delicious crepes there and then walked up to the Notre Dame de Beauvoir. It leads to a beautiful view of the surroundings that I highly recommend.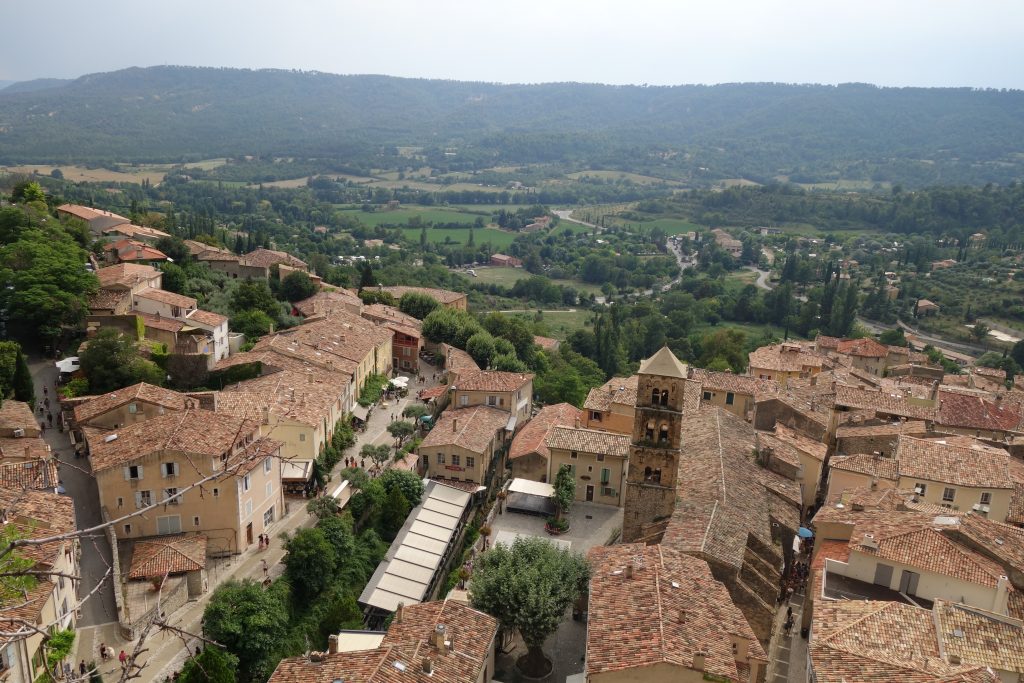 ---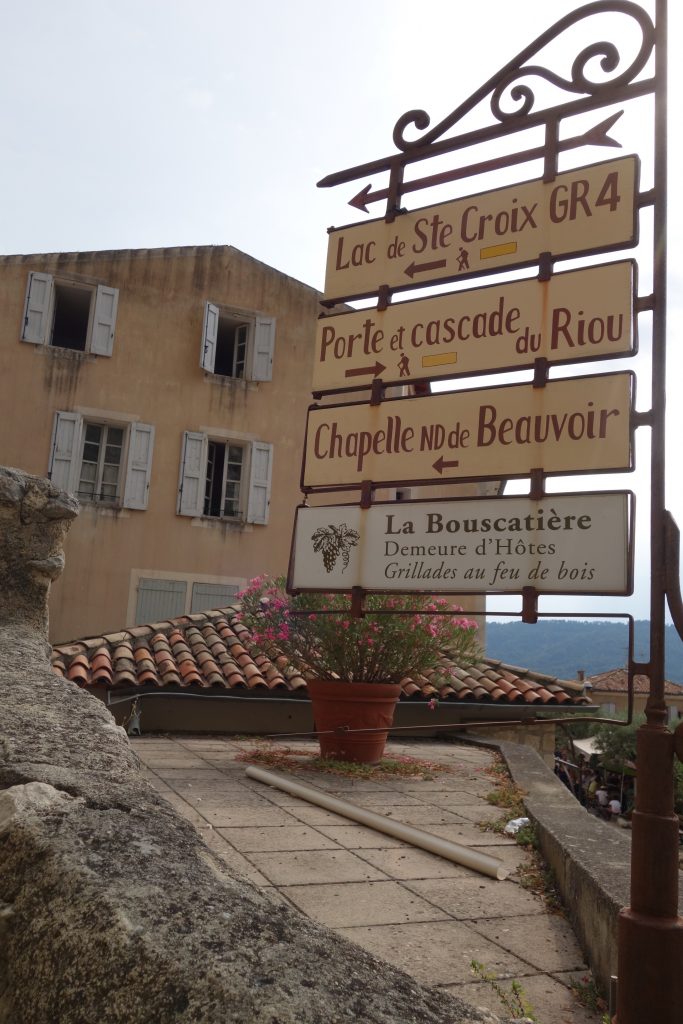 ---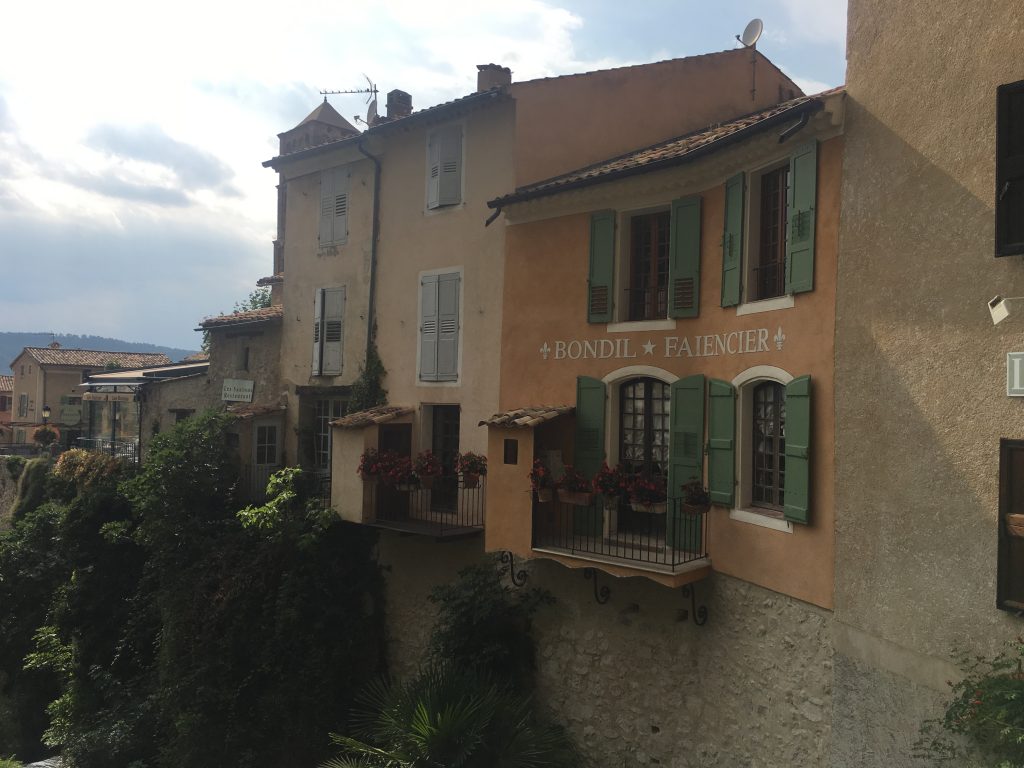 ---
---
Nice
Another place that you have to visit when in the south of France is Nice. Nice is a beautiful city that has loads of things and places that you should visit.
You can walk along the Promenade des Anglais with the beach right next to you. You can tan on the beach and jump into the water whilst watching the sunset.
The castle is a great place to get the full view of Nice, which is located up a hill. Another amazing area in Nice is the Vieille Ville which translates into "the old town". This area is filled with restaurants and small stores which are perfect if you're looking to buy a souvenir.
Due to my french course in Nice, I ended up staying in Nice for three weeks with a local family. Even though you could see Nice in one day, staying overnight for the whole weekend is also recommended, because Nice is not just a small village or town, but an actual city. There are lots of things that you can see that you might not fit into one day.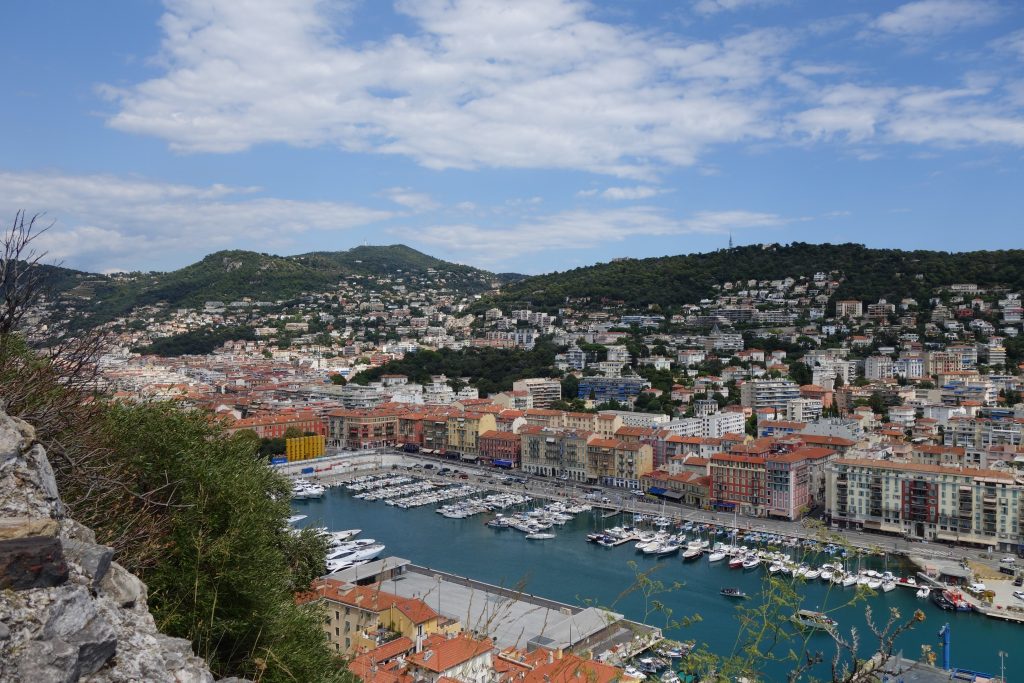 ---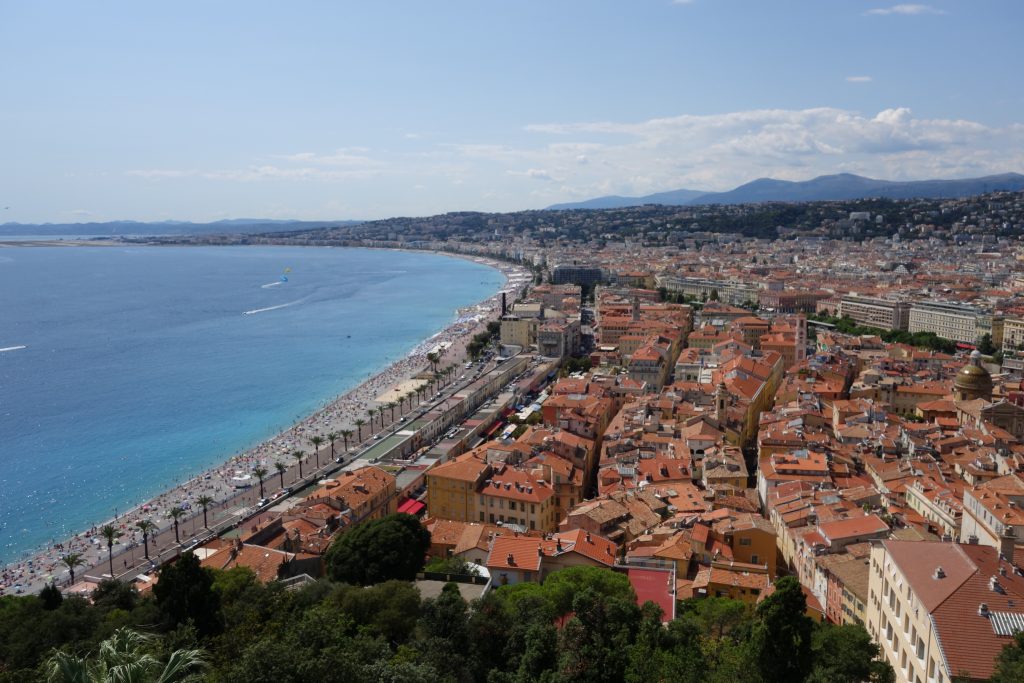 ---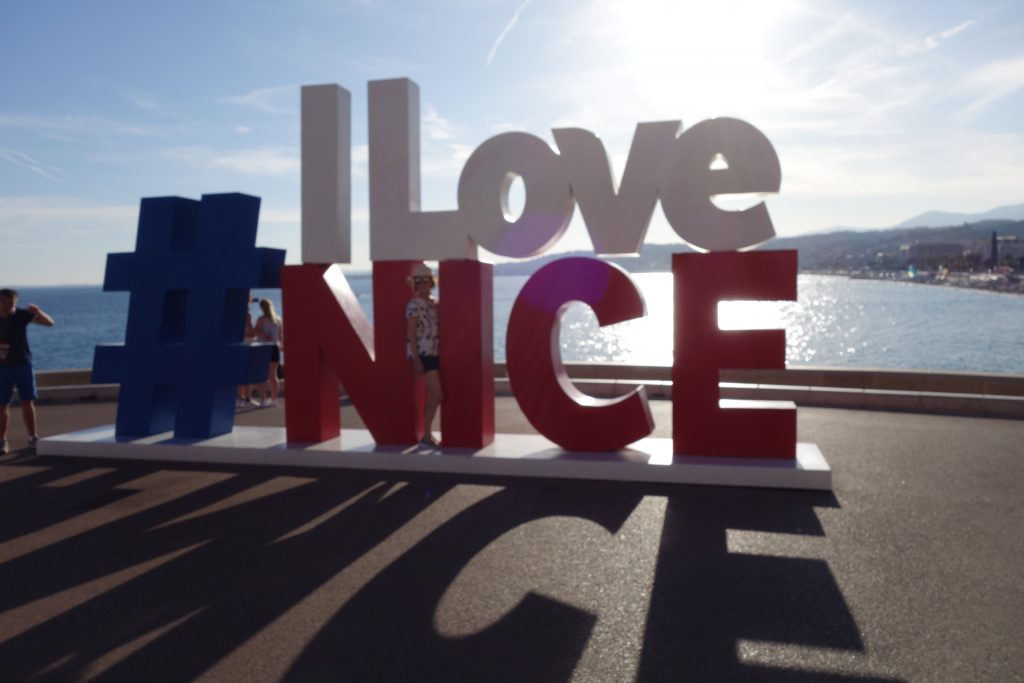 ---
---
St. Tropez (ferry from Ste. Maxime)
The last destination that is perfect for a day trip is St. Tropez. It's a beautiful little town that has nice beaches that are frequently visited by tourists. It is one of the more tourist locations and popular among celebrities.
You can drive to Ste. Maxime and then take a ferry to St. Tropez. The ferry cost about 14 euros for a round trip. It's a nice experience and you'll arrive at the port of St. Tropez, a popular tourist attraction.
Walking around the town you'll see loads of small boutiques, restaurants and street artists. It's a nice place to spend a day that I highly recommend.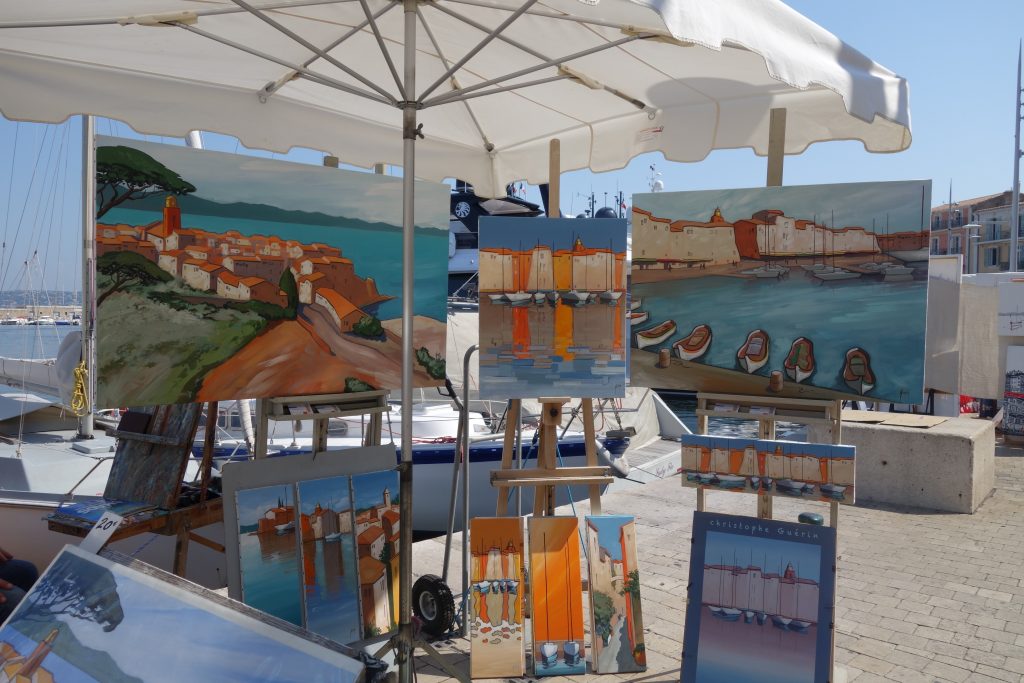 ---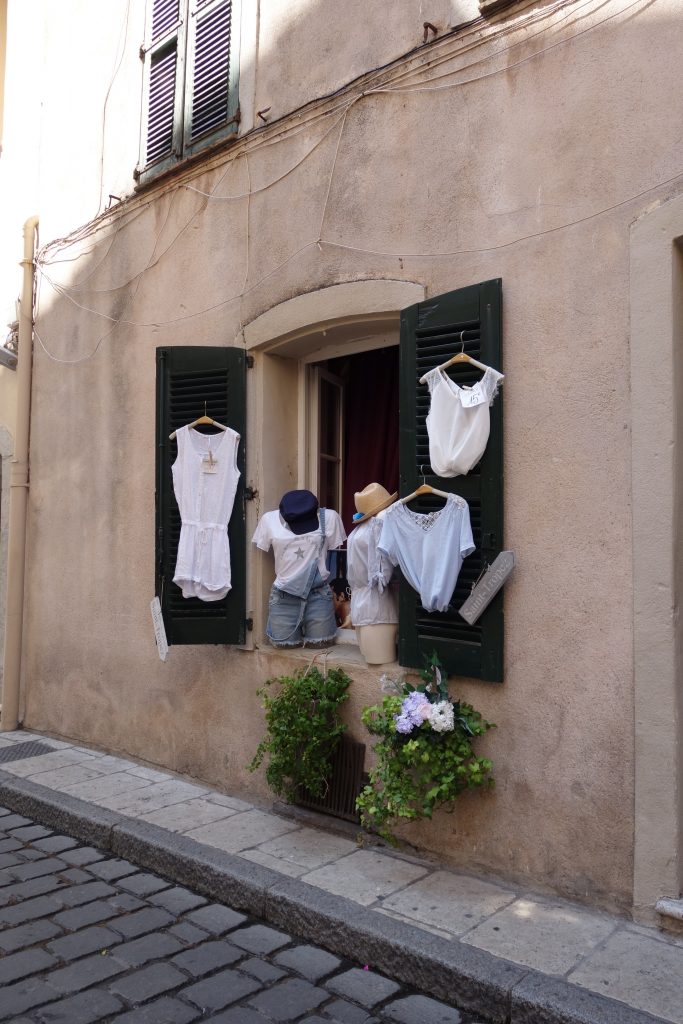 ---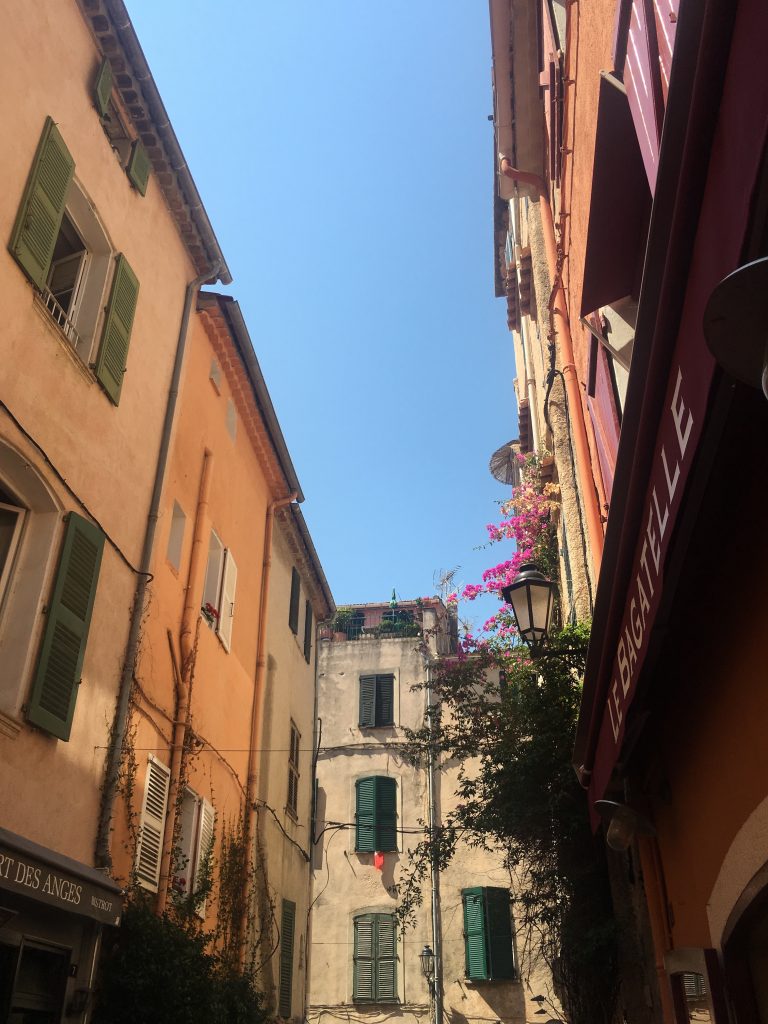 Conclusion
As you can see, there are many great destinations in the south of France worth visiting. If you're staying in the south, I highly recommend making day trips to these places. They are all unique and are great for experiencing various aspects of French culture.
I did a study abroad to the South of France and visited all these places in the span of a few weeks. If you want to learn more, I wrote a whole post about the benefits of doing a study abroad/exchange program.
Let me know if you end up visiting these places and what you thought about them below.