There are so many beauty products available nowadays that it's really difficult to know which products are good and which are bad. And something like beauty products is expensive. You don't want to invest in expensive products that don't work.
Here's a list of my essential beauty products. Most of these products I've been using for years and they aren't very pricey. I think investing in good products for your face is very important. You don't want to buy products that will make your skin worse. But you don't necessarily need to buy the most expensive brands either. Sometimes the cheaper brands work better for your skin type.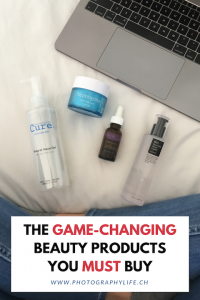 The best antibacterial/pimple serum:
Dalton Marine Cosmetics Dermanorm Pipette Konzentrat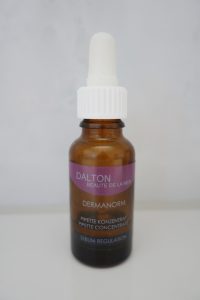 Dermanorm pipette is a serum that you apply on inflamed skin and/or on acne/pimples. It's one of the more expensive items on this list, considering it only comes in a 20ml bottle, but I find it really worth the money. The bottle can last you ages because you only use a few drops at a time.
I've been using this product for years. Whenever my skin is inflamed, or I have a pimple trying to come out, I put a few drops of this serum on my skin. This has stopped my pimples from coming through and has lowered the redness of inflamed skin.
Price: £16 for 20ml
The best blackhead remover:
Cos RX BHA Blackhead Power Liquid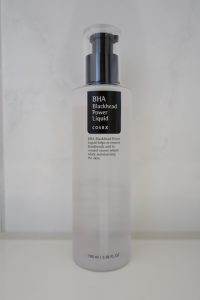 Cos RX Blackhead Power Liquid is a clear liquid designed to reduce blackheads. It doesn't dry out the skin like most other products, and it successfully gets rid of both blackheads and acne. You can either use a cotton pad or your fingers to apply the liquid to your skin. It comes in a 100ml bottle, which can last you ages, since you only use 1-2 pumps each time.
I've been using Cos RX products for years. They personally really work well for my skin, and this product is no different. It successfully reduces my blackheads after just one use, and it doesn't dry out my nose like other products I've tried.
Price: £18 for 100ml
Click here to buy the best blackhead removal serum
---
---
The best face moisturiser for dry skin:
Neutrogena Hydro Boost aqua-gel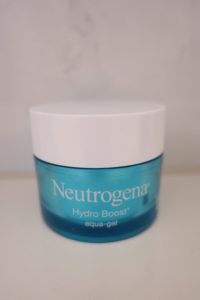 The Neutrogena Hydro Boost Aqua-Gel is a water-based moisturiser that aims to instantly hydrate the skin. It contains an award-winning water gel formula and is 100% alcohol-free. It can be applied any time of the day to cleansed skin. 
I love this product. I've been testing loads of different moisturisers and have now found the perfect one. This moisturiser really hydrates my skin. It makes my skin feel a lot smoother and doesn't make it shiny. I can apply it at any time of the day and feel instantly refreshed. 
Price: £12.99 for 50ml
Click here to buy the best moisturiser
The best

exfoliator

:
Cure Natural Aqua Gel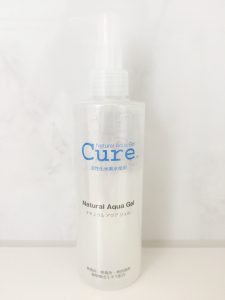 Cure Natural Aqua Gel is a product that gets rid of dead skin cells, making your skin feel a lot softer. According to their website, it helps the skin metabolism, by clearing the dead skin cells, allowing your skin to properly regenerate. It comes in a 260ml bottle, which will last you years. You only need a few pumps each time. This product can be used for not only the face but the rest of your body. I wouldn't recommend using it more than a couple of times a week. 
I've been using this product for years. I first found it in Singapore about 4 years ago and have been using it since. It successfully gets rid of the old, dead skin cells and leaves the skin feeling smooth and fresh. As it comes in a big bottle, it lasts me quite a long time. I like it because it can get rid of any dead skin cells on my body. Definitely an essential beauty product I highly recommend. 
Price: £31 for 260ml
Click here to buy the best exfoliator
Here was a list of my essential beauty products. Most of these I've been using for years, and highly recommend them. I use all of these products regularly. They aren't too expensive, but really worth the money. Some of these products you can't buy in-store. You'll need to buy them online, as they are international products. 
You might like: