Are you travelling to Singapore and want some food recommendations? Keep reading to find out which restaurants are my absolute favourites.
I lived in Singapore for a few years, so I'm definitely not a stranger to the food and cuisines available there. I really miss it – you have so much access to different foods. There are so many restaurants and cafes available it's really hard to choose. 
Whilst living there, these were my three absolute favourite restaurants to dine at: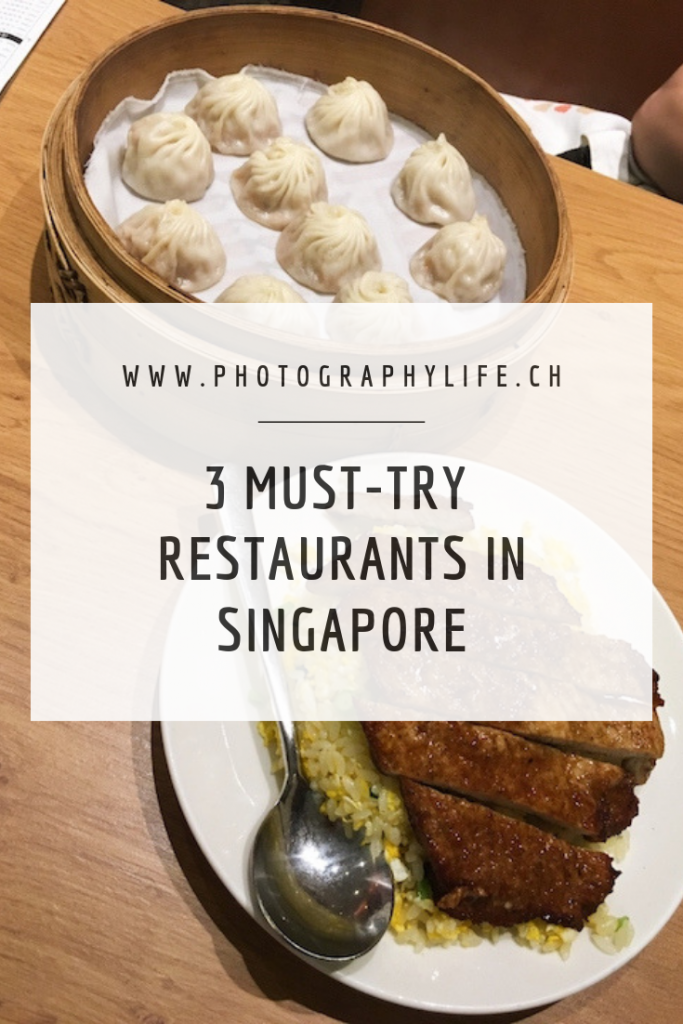 1. Wee Nam Kee Hainanese Chicken Rice Restaurant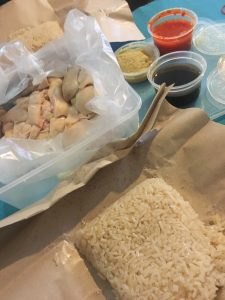 It's probably no surprise that Hainanese Chicken Rice is the number one dish on this list. Chicken rice has become one of Singapore's signature dishes. It's such a simple meal but tastes so good! 
If you don't know what Hainan Chicken rice is, it's just a poached chicken served with flavoured rice. In Singapore, it's often accompanied by cucumber. There are loads of restaurants and food courts that sell chicken rice but my absolute favourite place is the Wee Nam Kee restaurant in Novena. 
You can dine at the restaurant or take away your meal. But dining in is slightly more expensive because you have to pay service charge (10%) and GST (7%). This means that when you dine at any restaurant in Singapore, you have to pay an extra 17%. I usually take away when possible and bring the food back to my apartment to eat. It's cheaper and tastes just as good.
For two people, I bought half a chicken with two portions of flavoured rice. Last time I bought this was in June 2019, and it added up to 17 dollars total! And it includes various sauces and a bunch of cucumbers too! Definitely worth the price. 
Address:
Wee Nam Kee Hainanese Chicken Rice
101 Thomson Rd
#01-08 United Square
Singapore 307591
---
2. P.S. Café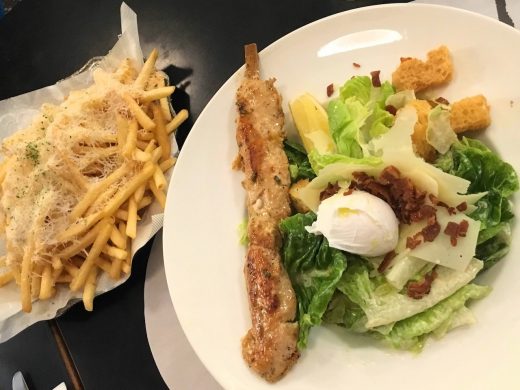 Another one of my favourites is P.S. Café. They have many branches across Singapore and are most commonly known for their truffle fries. The truffle fries are amazing! They're fried in truffle oil and topped with parmesan cheese. It's delicious!
P.S. Café serves great western food at a reasonable price. As a student, I find the price slightly more expensive, but it's definitely worth a visit. When I go there with my friends, we all get our own individual meal and then share a portion of truffle fries. The café has a cosy layout and is a great place to dine at with friends or family. 
Address:
Palais S.C
390 Orchard Rd, Level 2, 
Singapore 238871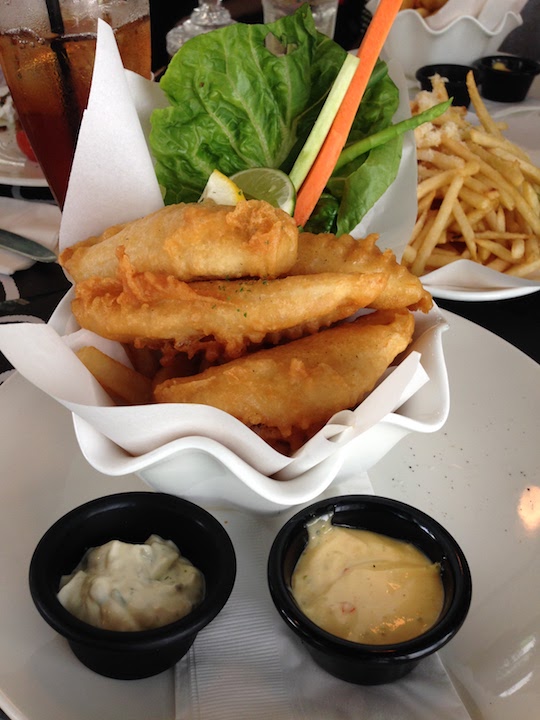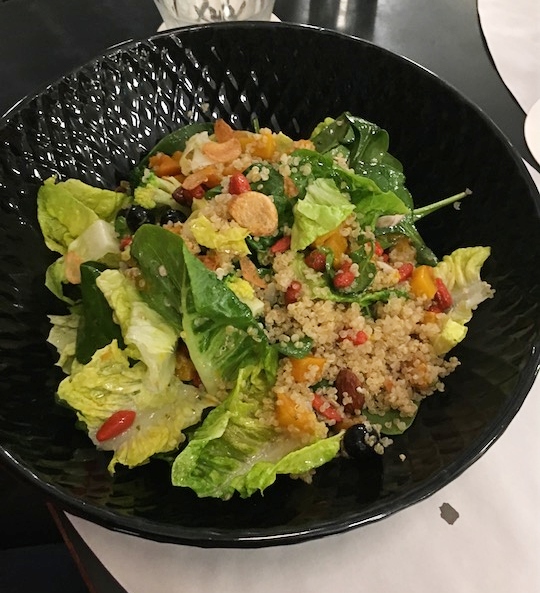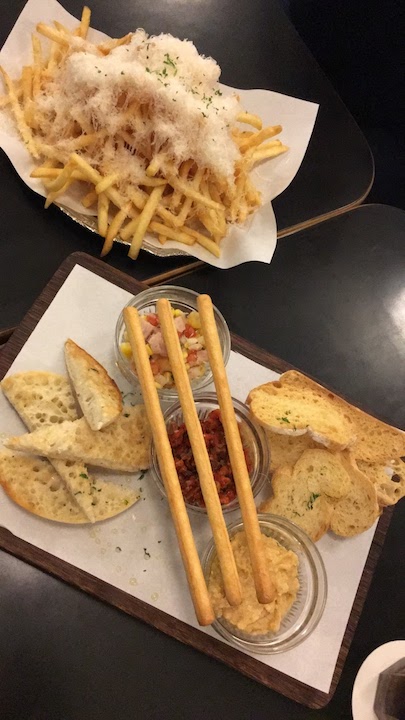 ---
---
3. Din Tai Fung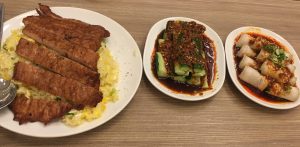 This is probably the one restaurant that I could never get sick of. Din Tai Fung is a Taiwanese restaurant that serves Huaiyang cuisine. Their signature dish is the Xiao Long Bao – steamed soup dumplings.
If you're there at peak hours, you might be asked to wait until your number is called. But whilst you wait, you can already decide what dishes you want to order. 
All their dishes are delicious and I highly recommend you dine there during your visit to Singapore. The dishes aren't too pricey, especially for the quality of the food. They have so many branches across Singapore – you definitely should visit one at least once. 
My two favourite dishes are the Xiao Long Bao and the Egg Fried Rice with Pork Strips. I would eat them everyday if I could!
Address: Raffles City Branch
252 North Bridge Rd
 #B1 – 08 
Singapore 179103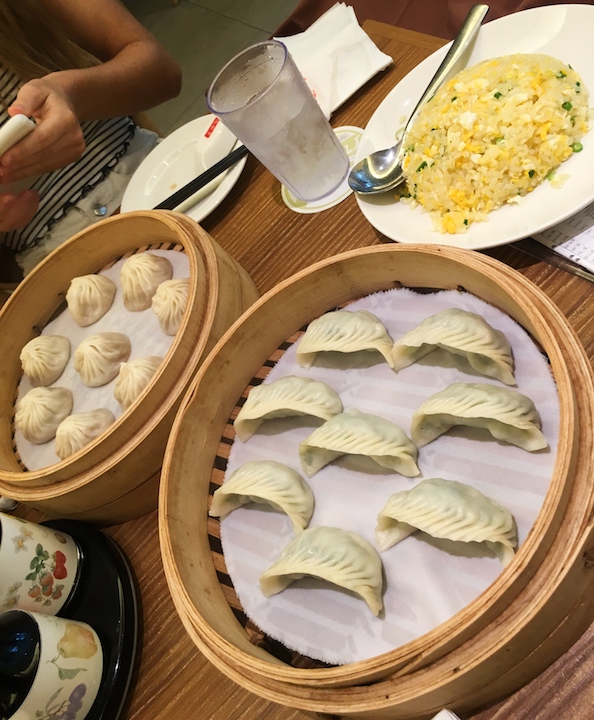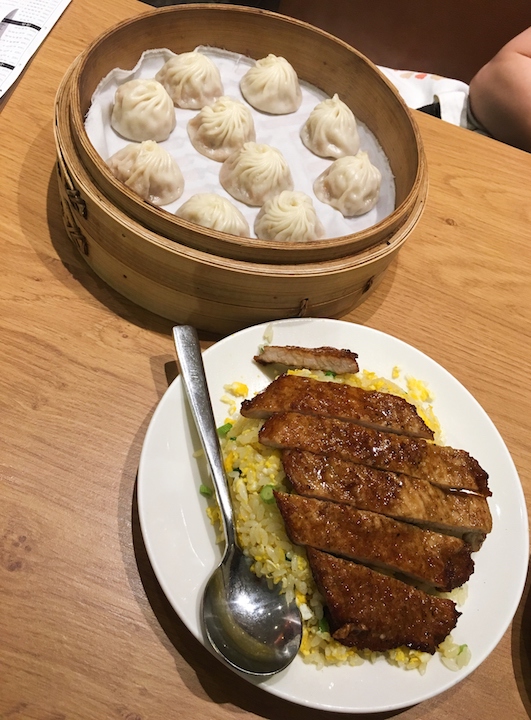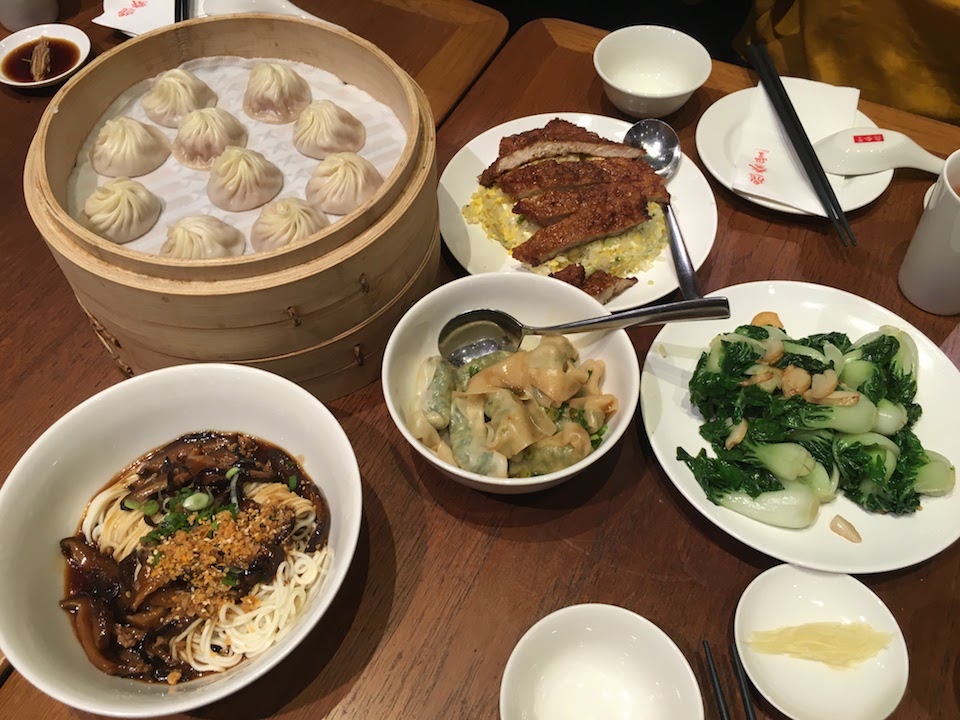 These are the top three restaurants that I recommend. Singapore has so many great restaurants, but these three are the places that stand out the most. All of these restaurants serve great food and at a reasonable price. 
Let me know which restaurants you've tried and what you think of them 🙂
Looking for more travel inspiration? Check out my