These are such unprecedented times that it can be difficult to really wrap our heads around what's going on and what to do. In many countries, the governments are setting strict measures to try and stop the coronavirus from spreading. These measures can seem very sudden, making it difficult for you to really plan and understand what you can do when asked to "self-isolate".
The virus has largely affected my lifestyle as well. My university has closed many of its facilities, all physical classes have been moved to online learning and exams have been cancelled. This was quite difficult for many to digest, including myself. Within three days I rebooked my flight, packed up my uni accommodation and flew back home. All of this happened so quickly – I was worried the borders would close or stricter travel restrictions were going to take place, so i wanted to get home as soon as possible.
After I had time to reflect on everything that happened, I realised I needed to change my mindset. We need to continuously support government measures – they are in our best interests after all. We need to do what is best for our society as a whole – which is staying at home. For some, doing this could be really difficult, but going out will only put a larger strain on our health system. Doctors and nurses are risking their lives to save ours. The least we can do is minimise our impact as much as possible. 
I've created a list of 25 things to do that can keep us busy whilst you stay at home. These are activities that I'm personally also planning on completing during this time.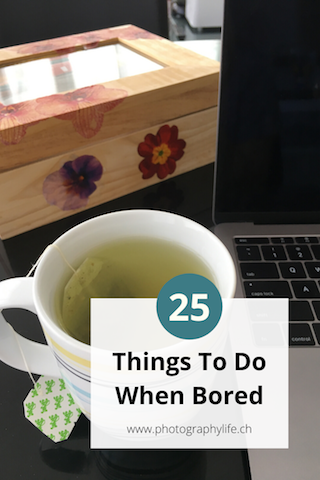 Read the news –
You want to stay informed about any new measures your government is setting. You can learn about all the latest information when keeping track of the news. I've made it a habit of checking the BBC news app every morning and every evening. There are loads of news apps readily available for you to download.
Do your work/university –
Most of these activities listed are for those who don't have any underlying responsibilities. Obviously if you have childcare responsibilities or can work from home/study at home, then that will definitely keep you busy. Though my exams have been cancelled, I still have online assignments to submit, so that'll keep me busy for a while.
Learn a new instrument –
If you have a guitar, piano or any other instrument at home, this is the perfect opportunity for you to learn how to play them. Learning an instrument takes a lot of time and patience – perfect when you're looking for a long-term activity to do at home.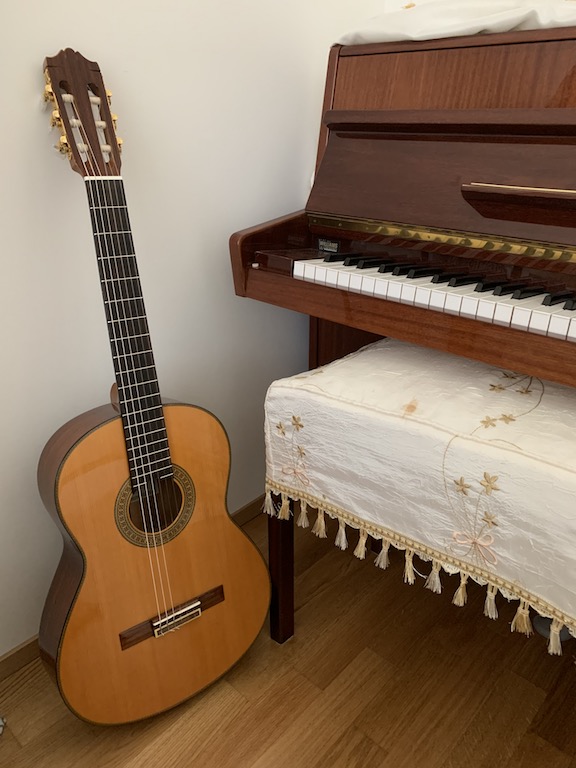 Listen to/Find new podcasts/music –
There are loads of songs and podcasts available on Spotify or Apple Music. Podcasts is another method for you to learn a new skill or even a new language! I used to listen to loads of different podcasts on Spotify to practise my French. My favourite French podcast was InnerFrench – it was perfect for challenging my French skills, but wasn't too much for me to get demotivated. During this time at home, I definitely want to try and develop my language skills further using different podcast platforms.
Another podcast I've been listening to lately is The Motivated Mind. They post weekly podcasts and aim to inspire readers to keep having motivation in challenging scenarios.
Online learning –
Just because you don't have any work or university commitments anymore, that doesn't mean you can't learn something new. There are plenty of platforms that provide free or paid courses on various topics. Linkedin Learning is the newest tool I've been using to learn how to properly and efficiently use Excel. I'm looking to complete a Microsoft Specialist Excel exam soon.
Connect with your family –
Even though it seems awful to be stuck at home, this is the perfect opportunity for you to spend more time with your family. We all live such busy lives that the small things often slip away from our grasp. Use this time to talk to your family and catch up on parts of your lives that you've been too busy to do.
Yoga –
I've started a "30-day Yoga Challenge". I'm a complete beginner at yoga, but I thought now would be the perfect time for me to try new things. Starting on an easy level, I follow SarahBethYoga Youtube videos – Every morning, I complete her 10 minute morning yoga video, and I'm loving it. I highly recommend – it's perfect for beginners and helps you get into a more solid routine.
Meditate –
If yoga isn't your forte, maybe mediating is. Personally, I prefer yoga, as it keeps me moving. But I will try and meditate at one point during my time at home. Meditating is another activity that will help you clear your head and give you balance during these unforeseen circumstances.
Finish a puzzle –
I don't think I've done a puzzle since I was about 10 years old! As a kid I loved doing puzzles and playing sudoku – I used to do them a lot before I had access to smartphones. I've had a Singapore-themed puzzle in my drawer for years, so finishing a puzzle is definitely on my to-do list during these times.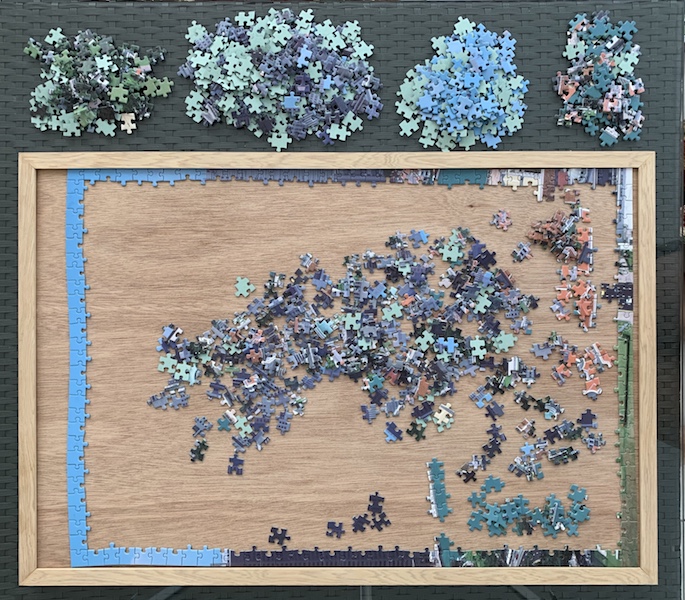 Play video games –
Sometimes playing video games does the trick. I loved playing video games when I was younger, and now that I'm back home for a while, this is the perfect opportunity to catch up on some games I've missed. This is the time where you can do different activities you wouldn't usually have time to do.
Blog –
Blogging is another long-term activity you can do whilst you're staying at home. You can make a website within minutes, and be up and ready to blog about any topic of your choice. It is definitely an activity I'd recommend if you're not satisfied with the above-mentioned activities.
Cook –
Staying at home means that you can't go out and buy your regular meal deals. Staying at home means you're cooking three meals a day, seven days a week. Even if you're an amateur cook, I guarantee you, your cooking skills will improve day after day. I'm trying to cook new things every other day to expand my recipes and learn new things.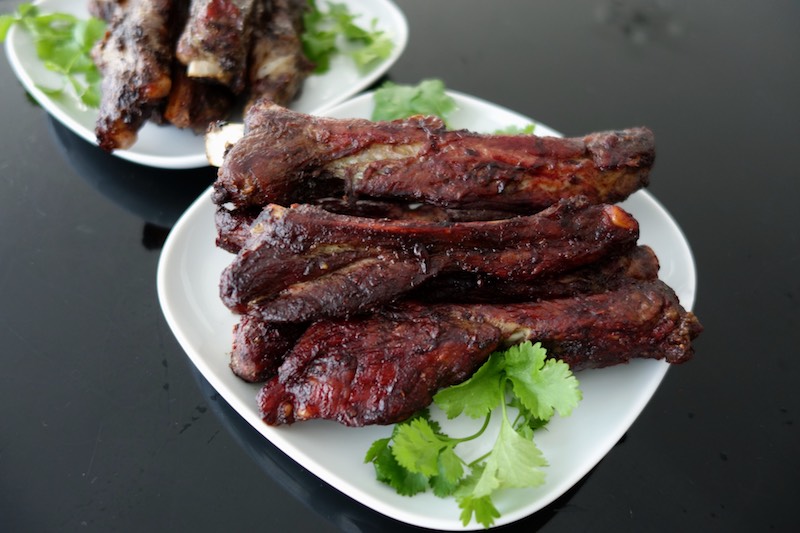 I made some Chinese BBQ spare ribs. It was so easy to make, tasted delicious and didn't take long at all! Learn how to make these amazing ribs on my food blog!
Learn how to make new drinks –
Besides learning how to cook, learning how to make different drinks is also a fun activity to keep you busy. Learn how to make different coffees, cocktails, mocktails… There are loads of drinks that you can perfect.
Organise your wardrobe –
Chances are, you haven't done a spring clean in years. This is the time to do it. You have time to finally go through your wardrobe and donate the clothes you don't wear anymore. Even though you can't actually donate the clothes just yet, having all the clothes ready to donate will increase your motivation and mood, knowing that you're helping someone – whilst staying at home.
Paint –
Another goal of mine is to paint a few more canvases during times like these. Painting takes time, and I've always thought of painting as a way to slow down your general lifestyle. It requires a lot of time, focus and patience.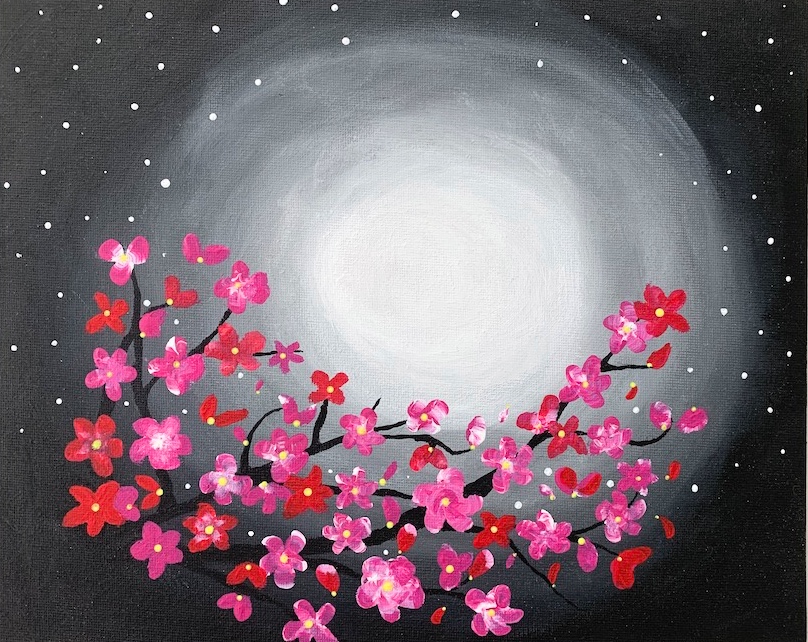 I painted this artwork following this tutorial I found on Youtube. Obviously mine isn't as great as the original painter, but that's the point of painting – you add and change features and techniques to make it unique to yourself. Watch his amazing artwork being made here.
Sew something –
Chances are, you have a sewing machine hidden somewhere in your basement. This is the time to finally sew up all those clothes that have holes in them or are missing a button. You can always try and sew something completely new.
Clean out your phone/computer –
If you're like me, your phone and computer are maxed out in storage. Both devices definitely are in need of a clean. Deleting duplicates and irrelevant files would definitely keep you busy for a few days.
Gardening/Planting –
If you have any seeds you've been meaning to plan, this is the time to plant them. Our daily lives are so fast-paced and busy that we always end up forgetting about the little things. I woke up this morning, made myself an avocado toast and then decided I wanted to try planting an avocado seed. I spent some time researching how to do that, and planted my seed. Definitely not something I thought I'd do – I might have even done it wrong. But it's the thought of learning and doing something new and different that counts.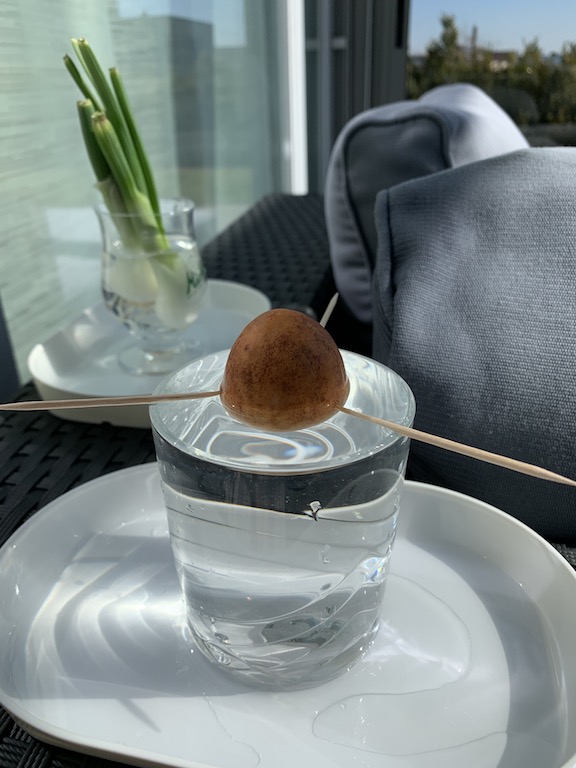 I'm trying to grow some spring onions and an avocado tree… I've never done it before – I could be doing it completely wrong, but it doesn't hurt to try. Let's see how it goes..
Have a beauty day –
Spend the day doing all things beauty. Days when you're stuck at home are the perfect days to give yourself a spa day. You can do your nails, curl your hair, wear face masks, shape your eyebrows and so much more.
Catch up on those tv shows –
This is the time where you can catch up on your favourite tv shows and movies and not feel guilty about it. If you don't have any work or studying to do, watching tv can keep you busy for a few hours or even days.
I've been binge-watching Brooklyn 99 lately – I watched the first five seasons within a week! Definitely a new record for me.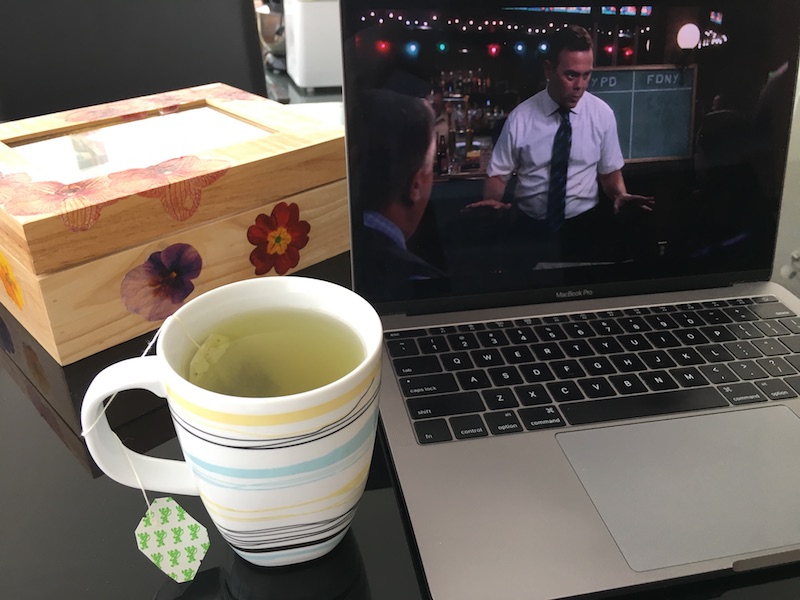 Clean the house –
If you're really bored, yet still stressed about this pandemic, you could get a head start on your spring clean and deep clean your whole house. That will definitely keep you busy for a while and give you some satisfaction in the end.
Read a book –
There are loads of books out – Both physical copies and e-books. If you have any books lying around that you've been meaning to read, start reading them now. You could always start downloading e-books that are available online too.
Bake –
Besides cooking, baking is another activity you can do to keep yourself busy. You can learn to make and perfect various recipes. Usually, a person is more of a baker or a cook. Personally, I prefer cooking over baking, but I'll still try and bake a few things here and there. I just baked a banana bread this morning – I ended up missing some ingredients, but I managed to mix them in somehow. It still worked out in the end – definitely a learning curve for me! It still tasted delicious and that's what counts 🙂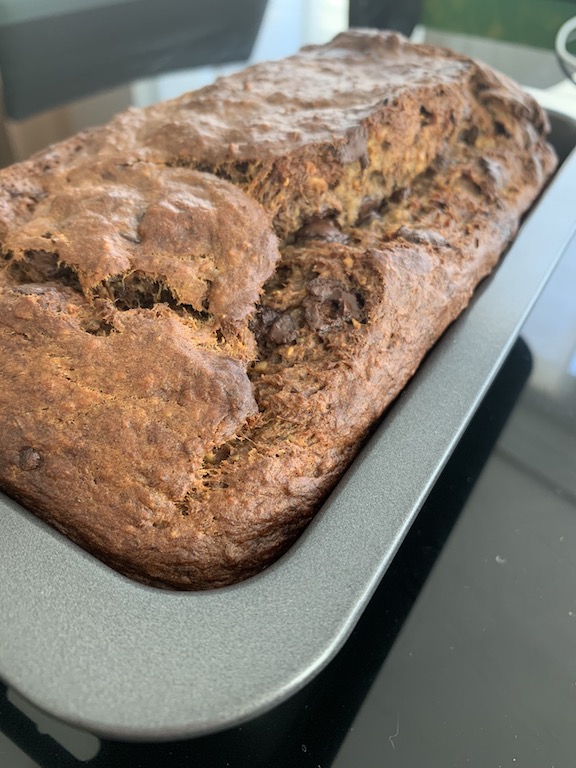 Save money! –
Not going out will save you so much money! You won't be tempted to unnecessarily spend your money. Use this time to save up the money for something special in the future. Now that I'm not at university anymore, I can save the money I would have spent for something else.
Take the time to reflect – 
Every now and then, I use some time to just reflect and think back to everything that's happened. Taking time to reflect on the past gives you clarity, especially in times like these. But I also reflect back to my university life and other aspects, trying to use that information to better my future actions.
Soooo…. I really think you can find many things to do at home to keep you busy whilst you're stuck at home. Do some activities that use up more time – it will keep you busy for longer. If you're bored, check out my post about the benefits of being bored.
But please, stay at home. I know it's difficult, but staying at home will lower the spread of the disease. The healthcare system is trying its hardest, and we need to minimise our impact. Just because you think you're young and healthy, that doesn't mean you are invincible. You can still spread it to older, more vulnerable people. If we all work together, the sooner it's over. 
---
Like this post? Pin it to save it for later 🙂