Have you ever thought of visiting Sydney in June? I know there are lots of travel guides and websites that try to convince you to visit Sydney during the summer, which is between November and February, but I was in Sydney at the beginning of June 2019 and I absolutely loved it. 
There are loads of reasons why visiting Sydney in June is great, especially for someone who isn't too fond of the heat. I actually managed to do all the activities I planned to do, and that's partly because the weather was so accommodating.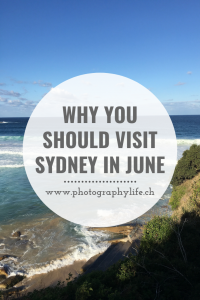 1. Beginning of June is the start of their winter season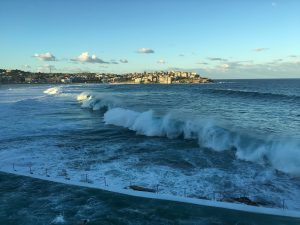 Being in Sydney in June meant that I got to skip over their intense summer weather. When I was there, the weather ranged from 17-25 degrees Celsius. That was perfect for me.
The sun was still shining, and we had blue skies too, but there was a nice breeze that made the climate so much for enjoyable. We saw locals still walking around in t-shirts and jeans, so it definitely isn't the same winter as what I'm used to in Europe. 
This means that you can walk around Sydney and do all the tourist attractions without having to sweat a great amount. Because it wasn't that hot, the weather didn't make me feel exhausted.
I actually walked pretty much everywhere when I was in the city area – the only time I took the public transport was to go to and from the airport, and when I took a bus to Bondi beach. All the other times, the weather was perfect – not too hot, and not too cold.
2. Less tourists = less crowds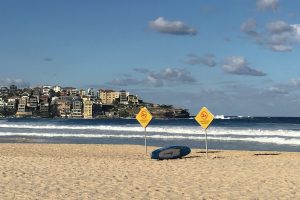 Most people who visit Sydney go around the school holidays and mostly in the summer. This means Sydney is the most crowded during the winter and summer breaks.
In general, schools don't start their break until mid-June, making the beginning of June still the perfect time to visit. It avoids the school holidays, which means that there will be significantly less crowds. 
This makes it easier for you to do all the activities you had planned, without wasting time stuck in queues and crowds. 
3. Vivid Light festival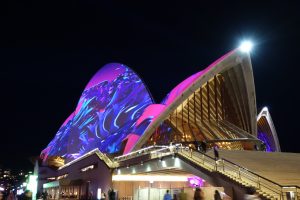 The vivid light festival is an annual festival in Sydney from mid-May to mid-June. Visiting Sydney in June means that you are just in time to see all the different light shows and light art all around Sydney.
You'd miss this festival at any other time of the year, and it is a very unique experience that I've never seen anywhere else.
4. Walking trails without getting a heat stroke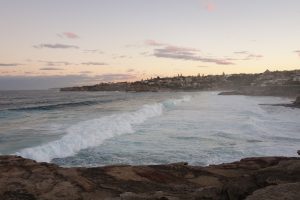 One of the biggest tourist attractions in Sydney is Bondi beach. There's a walk called Bondi-Coogee walk, which is a coastal walk that has an amazing view. It takes around 2 hours, but it has the best view of the ocean and the different beaches as you walk by them. 
Walking it at sunset gives you the greatest view, and June has the nicest climate for me. There is some breeze, allowing you to enjoy the walk, the weather and the ocean without passing out from the intense heat. 
5. Eating both warm and cold food to accompany the weather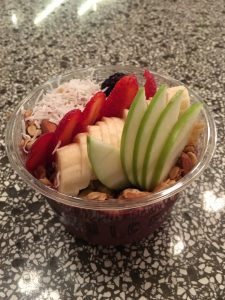 Whenever I'm in a hotter climate, I've noticed that my appetite for warm food goes down tremendously. This is partly because my body doesn't crave warm food when I'm already boiling from the heat. I usually prefer to drink more liquids than anything else, which is a shame if you travel all the way to Australia to end up having no appetite at all.
It's the same when I'm cold – I don't like eating cold foods when it's cold. But something like açai bowl is a must-try when you're in Australia. 
Açai bowl is one of the nicest snacks I've ever eaten – it's like a frozen yoghurt except it's made from frozen and mashed açai berries and topped with mixed fruits on top. There are many different stores that sell these, and they are absolutely delicious and really healthy. 
Being in Sydney in June means that you can enjoy both the warm meals, but also colder snacks like açai to help you cool down when the sun is strong. It's the perfect combination! 
Looking for more food inspiration? 
Conclusion – when to visit Sydney
I think one of the biggest issues of mine is dealing with intense heat from the sun, which is why doing that walk in June was the perfect time for me. For people who aren't acclimatised to the intense heat, I highly recommend visiting Sydney in June. 
The weather is not too cold, but also not as hot as the typical summer months in Sydney, which is perfect for walks along the coast at sunset. Early June is a good time to avoid the crowds and long queues, perfect for looking at the annual Vivid light festival.